Happy 75th Birthday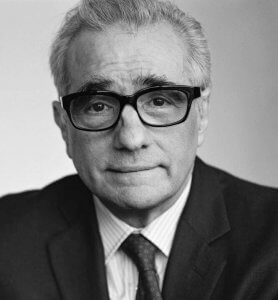 Martin Scorsese is donating his 75th birthday for a monumental and historic artistic effort: the $2 million restoration of an American treasure, the magnificent 1868 Henry Erben pipe organ, cited by the Organ Historical Society as "an instrument of exceptional historic merit."
The extraordinary instrument that moved him as a child is a catalyst for the arts in New York City, and an artistic focal point for visitors from all corners of the globe.  Your generous gift will support the historic preservation of this musical work of art, considered the "Michelangelo of pipe organs," and innovative and engaging programs for children and families.
Henry Erben, during his nearly 60 years of producing these works of visual and sonic art, was renowned for the uncompromising quality and beauty of his instruments. This organ is his magnum opus.  Skilled craftsmen, many of whom were new arrivals to America, built it for a largely immigrant community.  Today, people remain in awe of this incredible instrument. Its sound and beauty are unique. It must not go silent.
Your gift to Martin Scorsese on his 75th birthday, will honor him and those immigrant craftsmen who built the organ and those it has served. It will keep this national treasure alive.
Happy 75th Birthday, Martin Scorsese!
If you wish to donate by check, please mail it to:
Friends of the Erben Organ
P. O. Box 472
New York, NY 10276
For wire transfers, gifts of securities, and other gifts, please contact us.
We are happy to answer any questions.
Be sure to like us on Facebook to stay up-to-date on news and events.