FREO's Annual San Gennaro Organ Recital with Eugenio Maria FAGIANI
September 22, 2022 @ 7:00 PM

-

8:00 PM

$20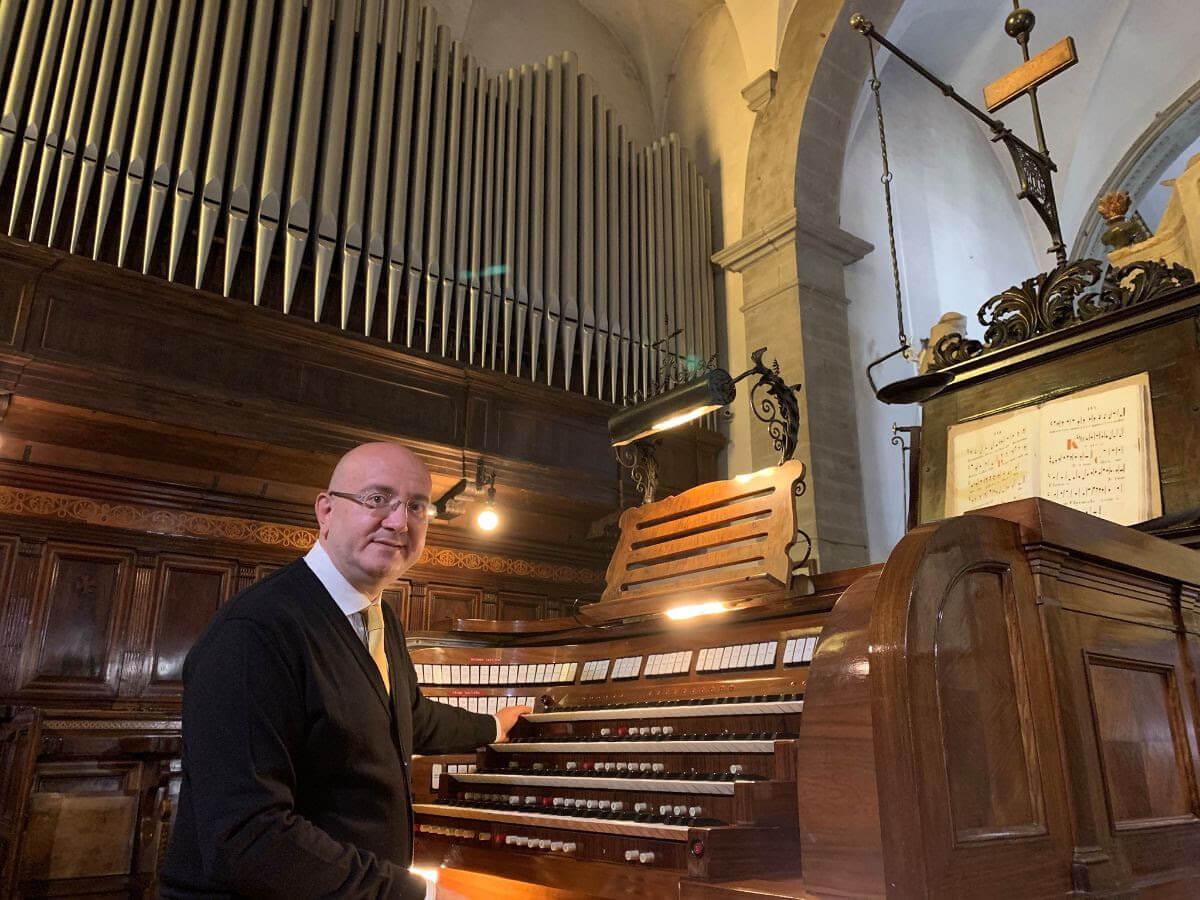 Back to Little Italy for the San Gennaro Festival: FREO presents Eugenio Maria FAGIANI
"He is a brilliant, virtuoso organist, but his great mastery is entirely subservient to the realization of a larger musical experience"
– John Scott, LVO, D.Mus honoris causa+
"The Wizard of Improvisation"
– La Stampa, Turin, Italy
After a triumphant Erben organ recital in January 2022, we are delighted to once again host Italian artist Eugenio Maria Fagiani at the Erben. He brings an exciting program of Italian composers of the Classical and Romantic periods to celebrate the neighborhood's Italian heritage and the San Gennaro Festival in Little Italy! Don't miss this beautiful program of rare works selected by Maestro Fagiani for the Erben:
Program:
Johann Sebastian Bach (1685-1750): Praeludium et Fuga BWV 547
Gasparo Sborgi (1737-1819): Mass in D major
Gaetano Valeri (1760-1822): From the 12 Sonatas op. 1: Sonata II, Sonata VI, Sonata V
Giovanni Morandi (1777-1856): Sixth Sonata (1808)
Padre Davide Da Bergamo (1791-1863): Elevation with obbligato Trumpet
Giovanni Morandi: Bell Rondó ; Offertory in f minor
Sponsorship Opportunities
Interested in sponsoring this unique, festive recital celebrating Italian culture in Little Italy?
Your name or the name of your business will be featured in our program and promotional materials during one of the busiest times of year on Mulberry Street!
Contact: [email protected] for more info.
Thanks for your support of the arts and arts education!
Before the Concert: Italian Organ Music Masterclass
On Wednesday, September 21 at 7 PM, we invite organists to participate in a masterclass on Italian music given by Eugenio Maria Fagiani on the historic 1868 Erben organ at the Basilica. Mr. Fagiani, a highly-regarded Italian organist, composer and recording artist, is an authority on music by Italian composers.
In this free masterclass, the focus will be on Italian composers of the Romantic and Classical eras such as: Filippo Capocci, Marco Enrico Bossi, Giuseppe Ferrata, Padre Davide da Bergamo, Giovanni Morandi, Ulisse Matthey, Oreste Ravanello, Gaetano Valeri, Niccolò Moretti, Pietro Morandi, Pietro Yon, as well others. Music by ancient masters such as Girolamo Frescobaldi is also welcome in the masterclass. There are a limited number of spots to play available; organists who wish to observe are also welcome, but there are limited spots in the loft.
Contact: [email protected] for more info.