Erben Organ Days 2020: Organ & Trumpet Recital
On August 2, 2020 Friends of the Erben Organ presented a recital featuring Angela Gosse, trumpet soloist, and Jared Lamenzo on the historic Erben organ. This Erben Organ Days 2020 series recital was live-streamed via YouTube and received an enthusiastic response via chat comments.
A lovely selection of pieces and wonderful playing of the organ and the trumpet. Thanks to all.

YouTube listener
Jared and Angela's program included the works of Viviani, Morricone, Levitzki, Gervais, Donaudy and Teilman.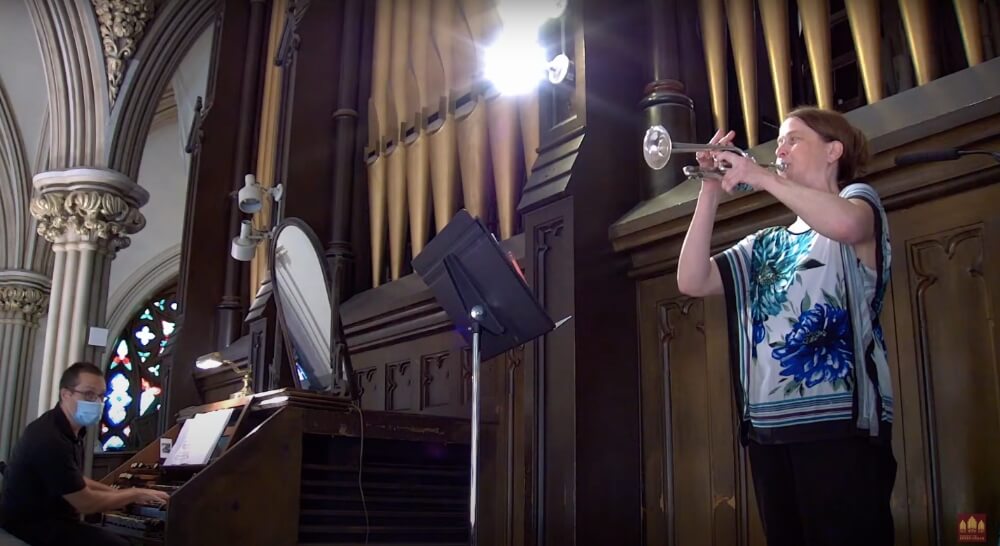 The program:
Sonata Seconda Per Trombetta Sola by Giovanni Buonaventura Viviani (1638–1693)
I. Allegro II. Allegro III. Adagio IV. Aria V. Presto
Gabriel's Oboe from The Mission by Ennio Morricone (1928–2020)
Gavotte in G, Opus 3 by Mischa Levitzki (1898–1941)
Pavane d'Angleterre avec sa Gaillarde by Claude Gervaise (c. 1510–c. 1560)
Aria by Stefano Donaudy (1879–1925)
Gavotte in D by Christian Teilman (1843–1909)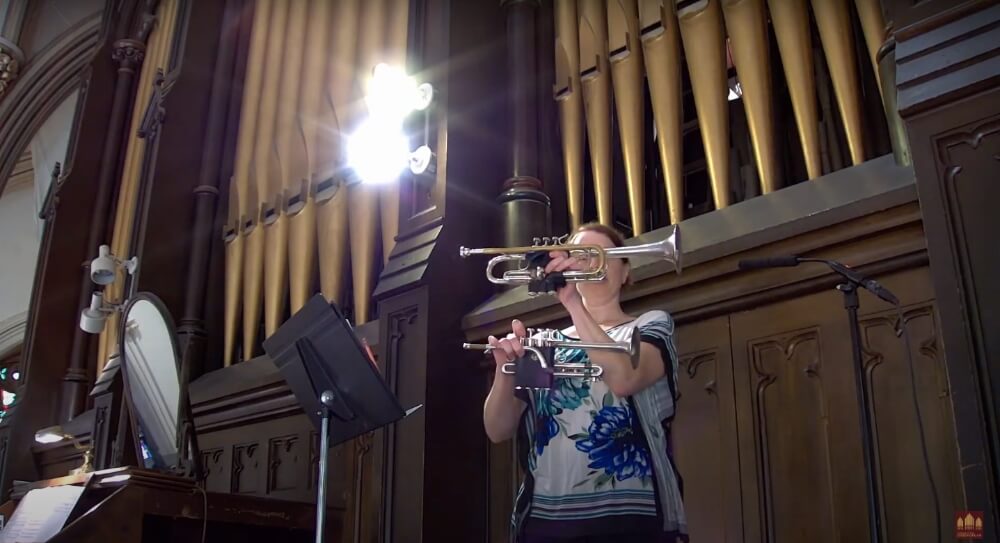 Angela played two trumpets of different sizes and showed their differences and similarities to each other, as well as to the "trumpet" stops of the Erben. Our events this year combined the recitals and the educational aspect, blending seamlessly and providing interest to children and adults alike.
A welcome interlude on a sultry summer afternoon. Thank you

YouTube listener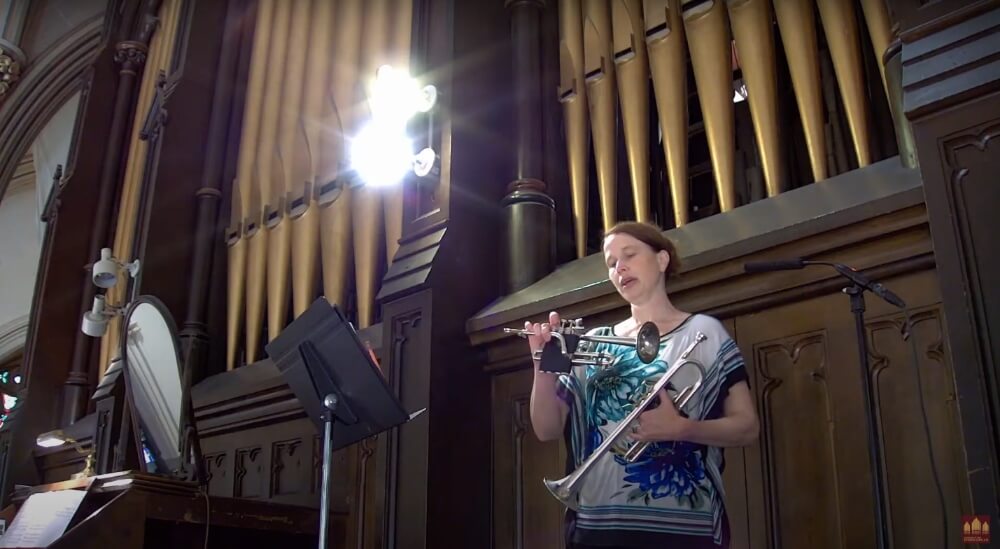 We were particularly pleased to have been able to offer this program to the senior citizens at the lower Manhattan's Brookdale Senior Living center. They were able to watch it live, while socially distanced and safe.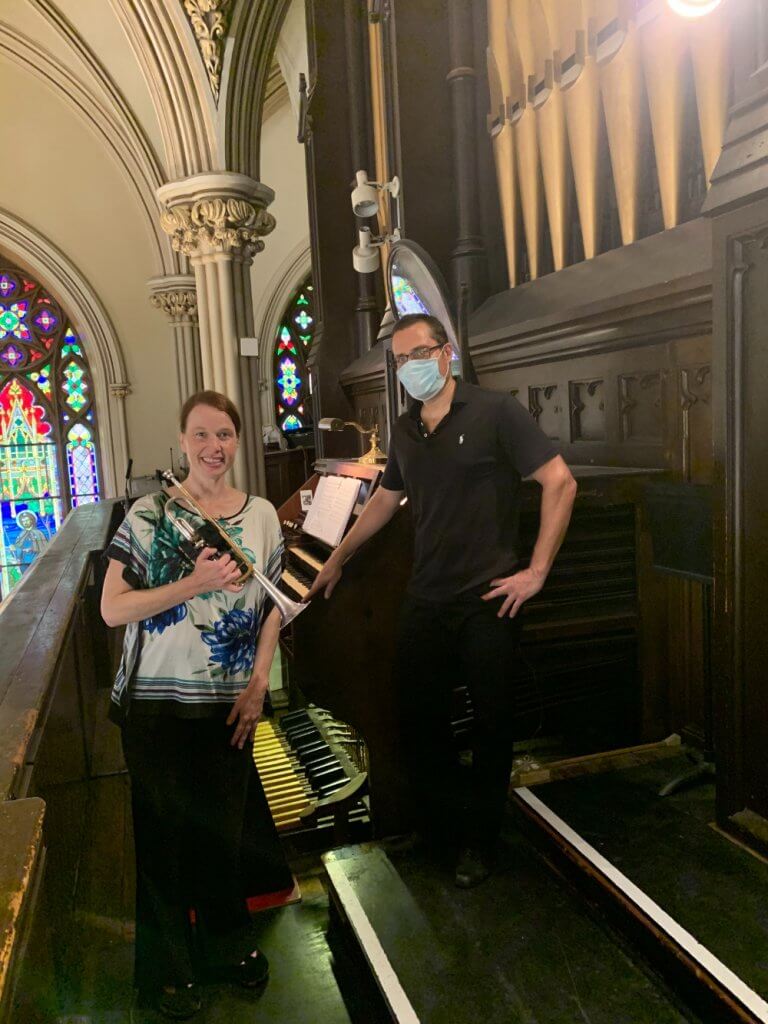 About the Artists:
Jared Lamenzo is the Organist and Director of Music at the Basilica of St. Patrick's Old Cathedral. A champion of the unique Erben pipe organ at the Basilica, Jared is also a Director at Friends of the Erben Organ, a 501(c)3 non-profit organization dedicated to restoration, preservation and presentation of the historic 1868 Henry Erben organ and building a community of arts and music around it.
Angela Gosse is an orchestral and chamber musician and a frequent soloist. She is an extra musician at the Metropolitan Opera, plays with the New Jersey Symphony Orchestra and has performed with the American Symphony, Hartford Symphony, and American Ballet Theatre. Angela enjoys working with The Orchestra Now at Bard College and has done recent projects with Orchestra Moderne NYC and the Philharmonia Orchestra of New York. She is thrilled to be playing at Old St. Pat's with Jared for this wonderful program!
Thank you for joining us for this and other Erben Organ Days 2020 events!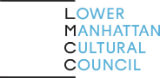 Erben Organ Days 2020 is made possible in part with public funds from Creative Engagement, supported by New York State Council on the Arts with the support of Governor Andrew Cuomo and the New York State Legislature and administered by LMCC.
Contributors:
LMCC
New York State Council on the Arts