Make Music New York 2019 Recital
(Cover photo: Kris Connor / Getty for NAMM)
On June 21, 2019, Friends of the Erben Organ participated once again in Make Music Day, a world-wide music-making festival. The 1868 Henry Erben organ was the only pipe organ featured during this day of musical celebrations in New York City, bringing a much-needed awareness of the instrument in particular and of the pipe organ in general to the public. Basilica Organist and Music Director Jared Lamenzo performed a program of 19th century romantic works with violinist Lavinia Pavlish.
Make Music New York Day marked also the first of the Erben Organ Days 2019, a series of organ recitals and events highlighting the historic 1868 Henry Erben organ and its need for restoration.
Listen to an excerpt of the Suite for violin and organ opus 166 by Josef Rheinberger: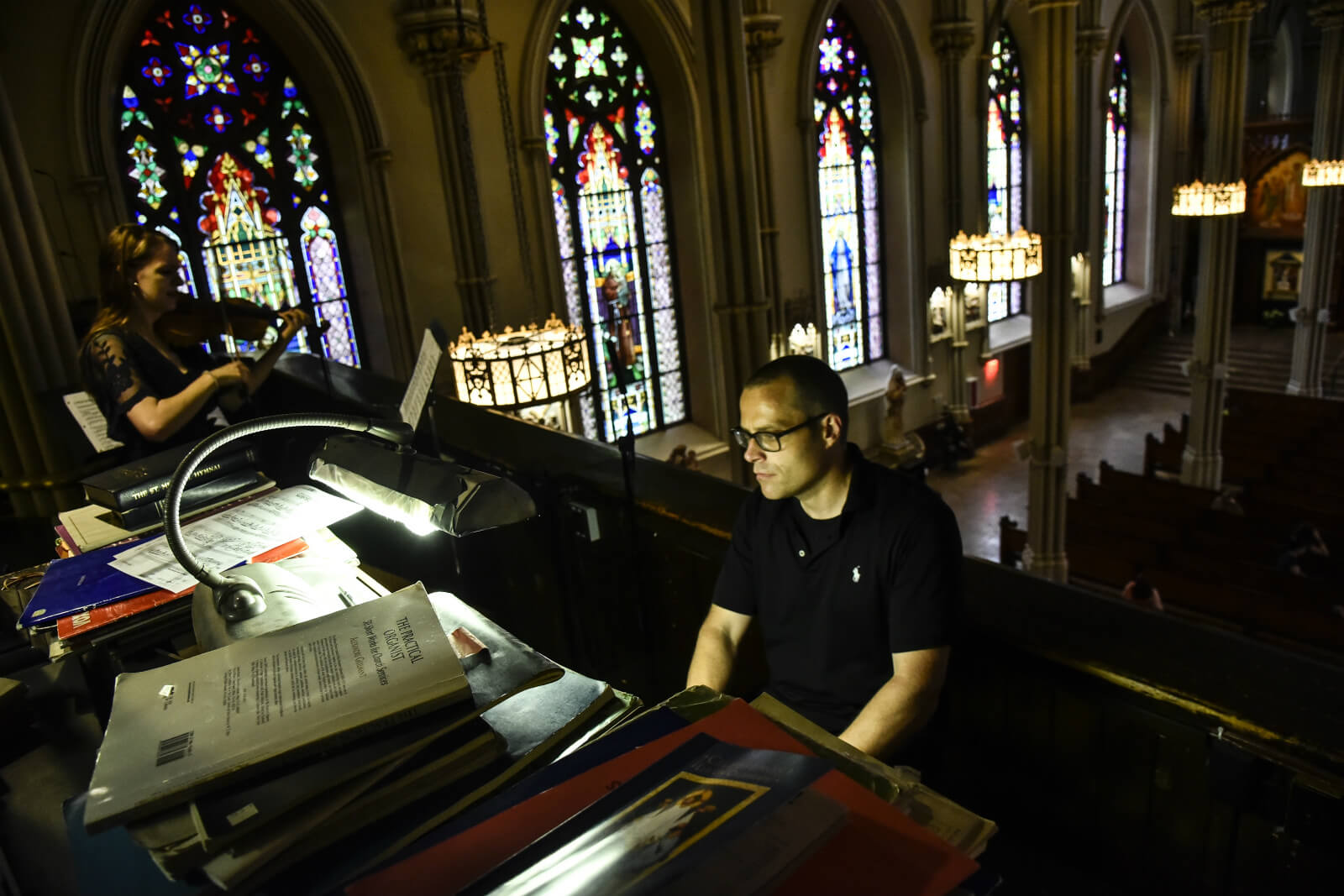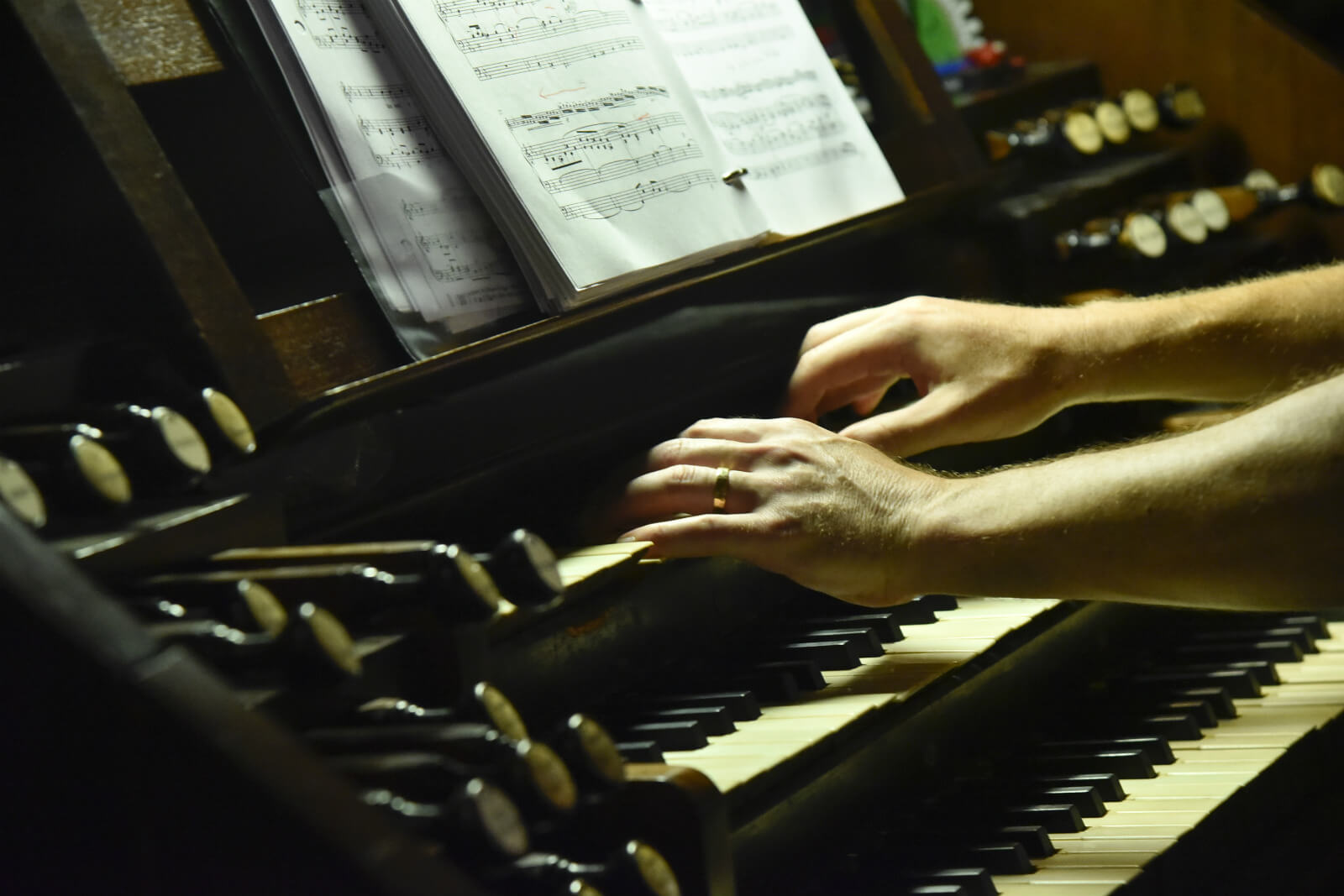 Listen to an excerpt from "Invocation" by American composer Amy Beach: (cover photo: Kris Connor / Getty for NAMM)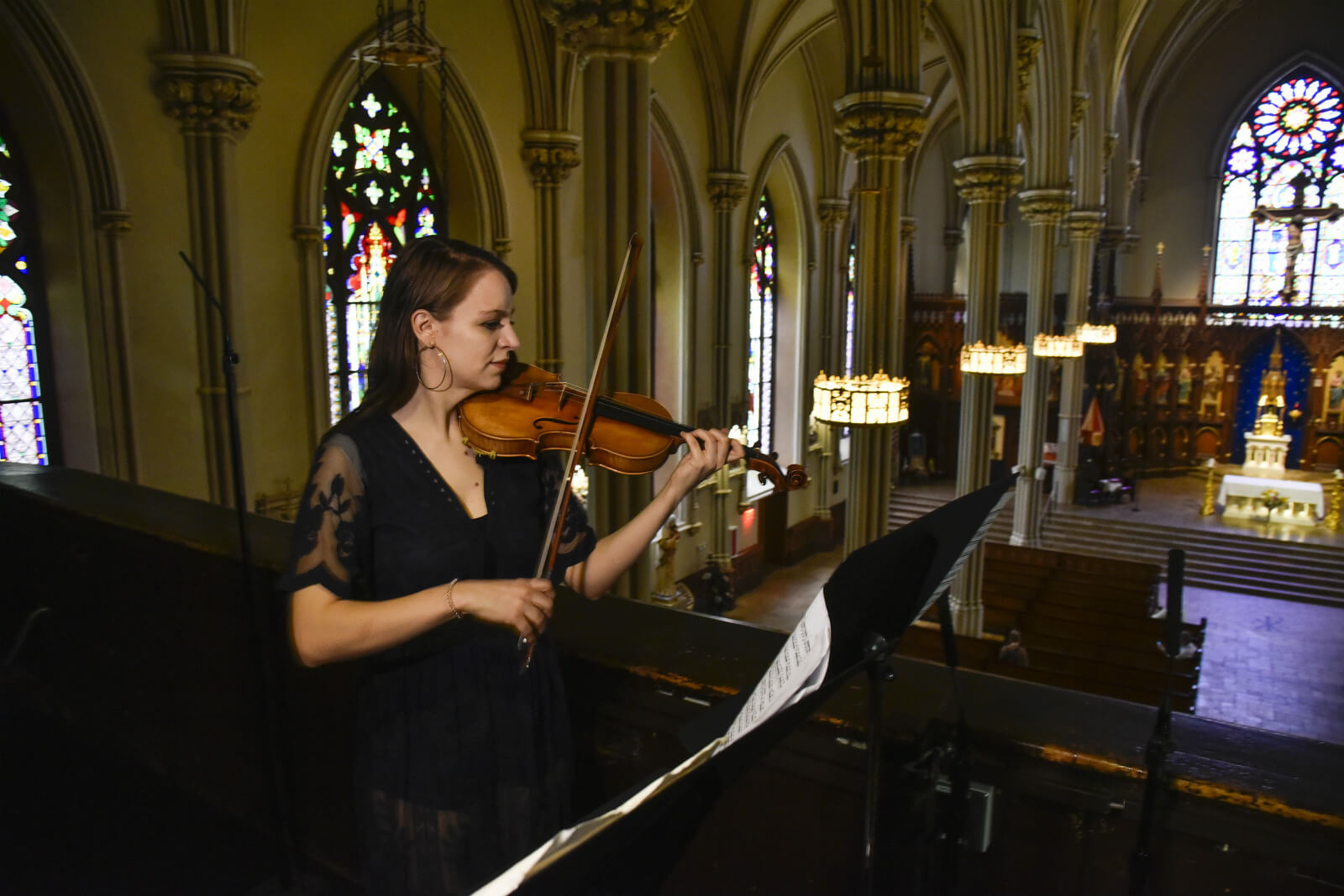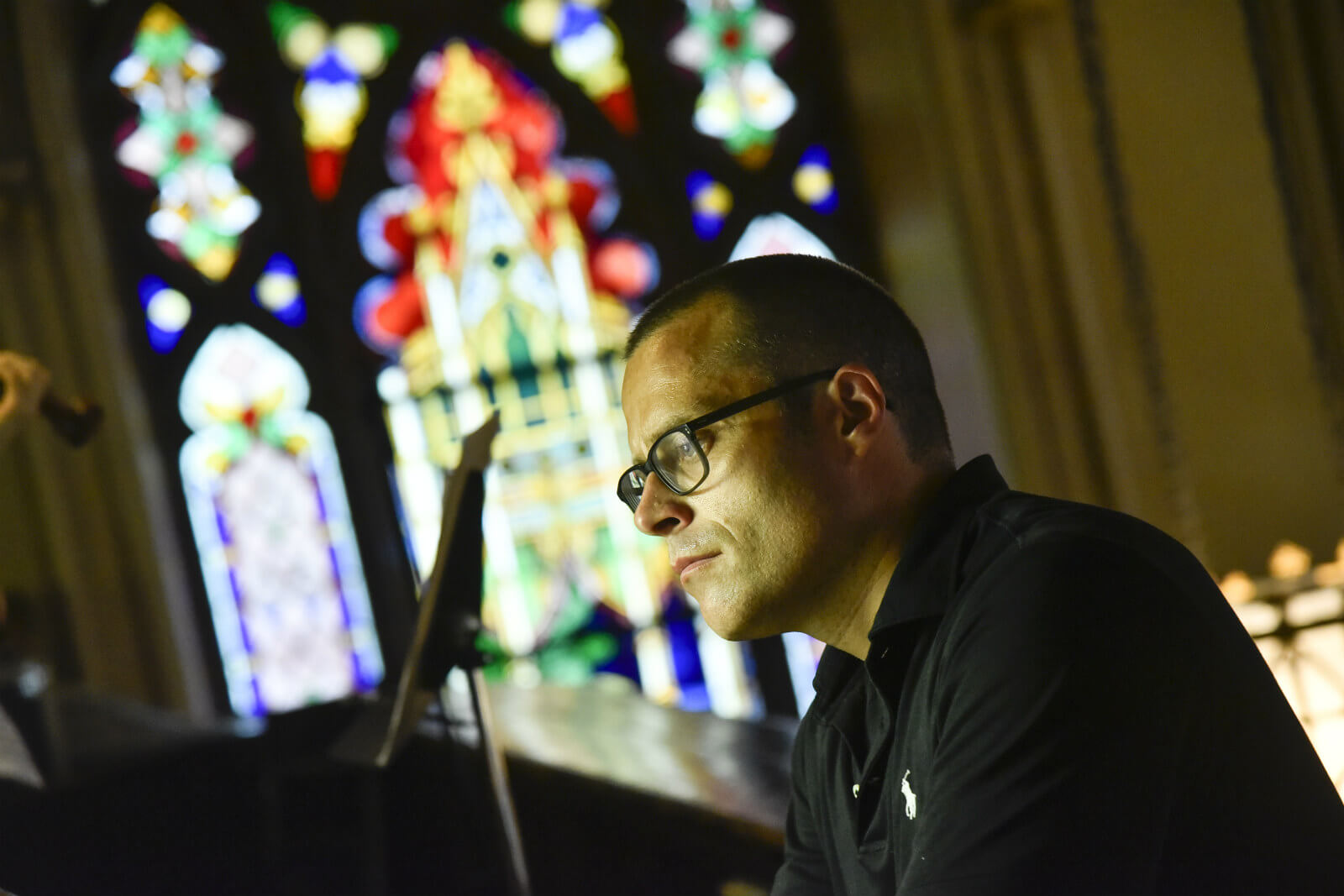 After the recital, Jared invited the audience upstairs to the organ loft, for a tour and up-close demonstration of the historic 1868 Henry Erben organ.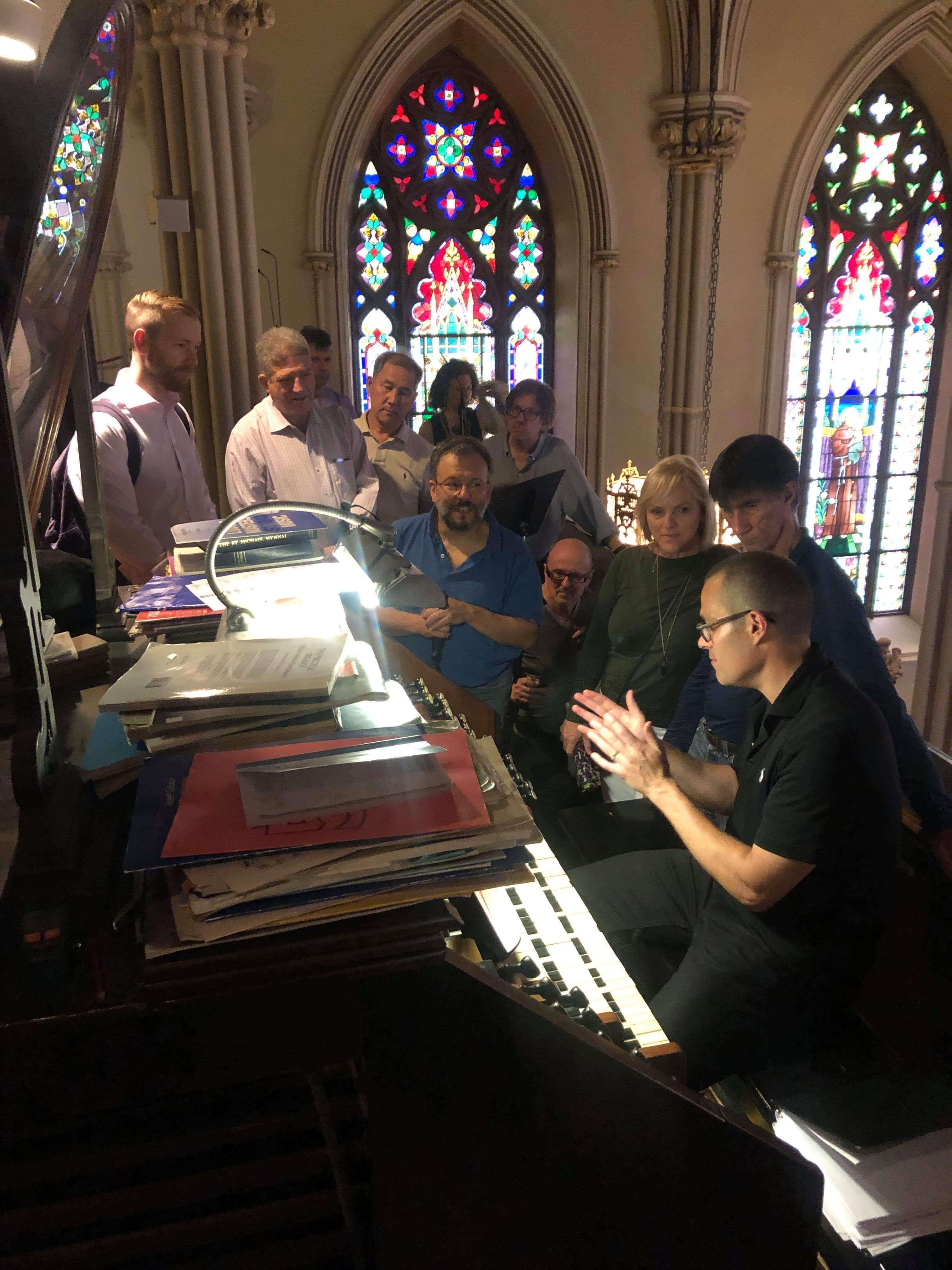 See our other upcoming Erben Organ Days 2019 events at our calendar.