Make Music New York 2019 recital: Jared Lamenzo, organ and Lavinia Pavlish, violin
(Cover photo: Kris Connor / Getty for NAMM)
On June 21, 2019, Friends of the Erben Organ participated once again in Make Music Day, a world-wide music-making festival. The 1868 Henry Erben organ was the only pipe organ featured during this day of musical celebrations in New York City, bringing a much-needed awareness of the instrument in particular and of the pipe organ in general to the public. Basilica Organist and Music Director Jared Lamenzo performed a program of 19th century romantic works with violinist Lavinia Pavlish.
"Someone asked me about my favorite part of Make Music Day, and it was the performance of the Erben Organ. Its celestial-tinged timbre and melodious resonance throughout the Basilica and onto the street, spoke to my soul. The historical significance of this instrument and its emotive expression makes it a treasure which is otherwise unparalleled in today's world." – Chalise Zolezzi
Make Music New York Day marked also the first of the Erben Organ Days 2019, a series of organ recitals and events highlighting the historic 1868 Henry Erben organ and its need for restoration.
Listen to an excerpt of the Suite for violin and organ opus 166 by Josef Rheinberger: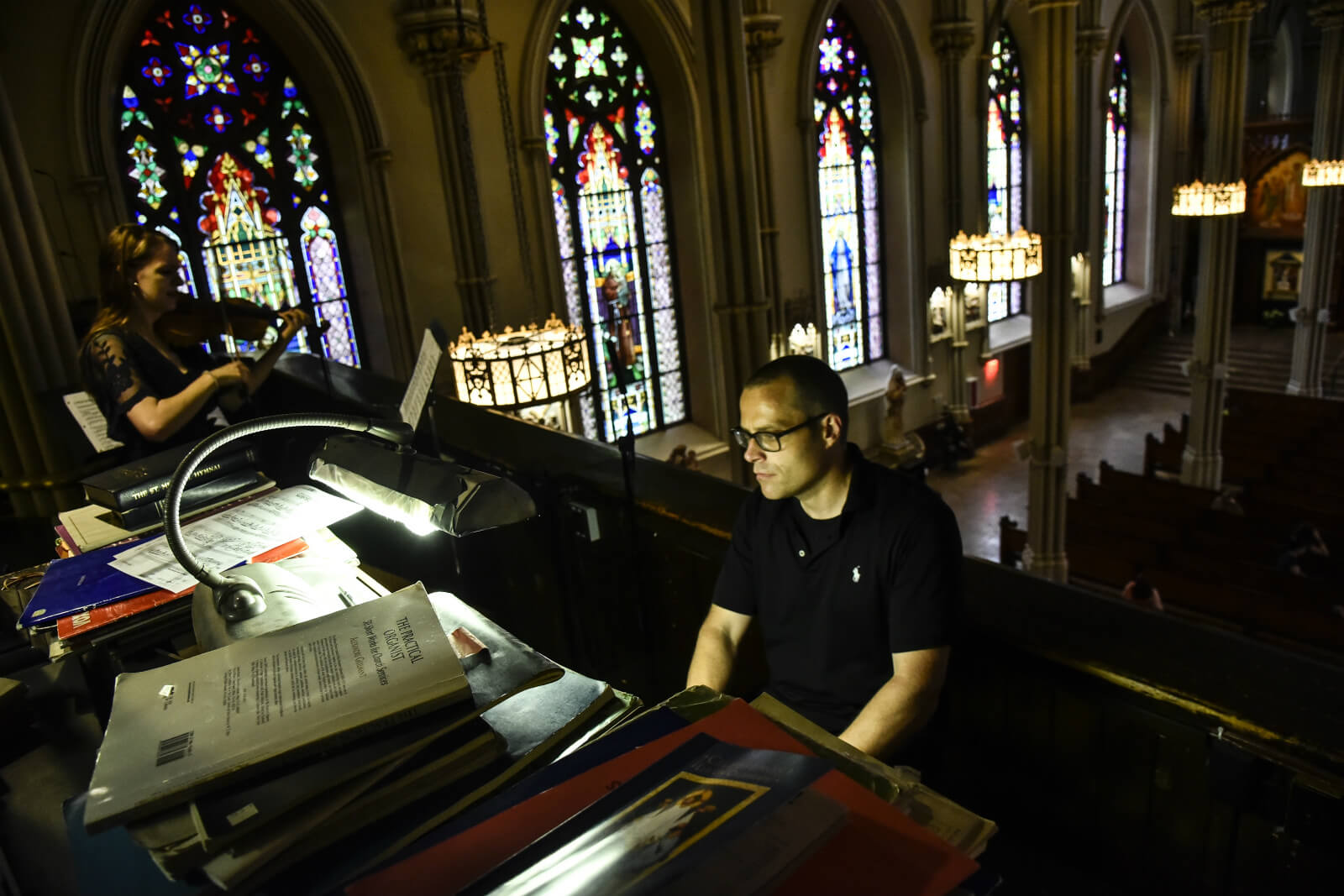 Jared Lamenzo is an acclaimed musician, producer, and artist and the Director of Music and Organist of the Basilica of St. Patrick's Old Cathedral. He has concertized on historic organs in Germany, Italy, Latin America, and South America, as well as the Vatican, and has worked with Grammy Award–winning artists. He serves as a member of the American Guild of Organists International Performer of the Year Committee and has served the Archdiocesan Music Commission's Organ Committee. He is an Associate Organist of St. Francis of Assisi Church, and was the Organ Scholar at the First Presbyterian Church of New York. He is a graduate of Harvard in Applied Science and Engineering, with a Master's degree from NYU's Tisch School of the Arts. He served as President of the revived Harvard Radcliffe Organ Society and ran the Harvard Sunday Jazz Band.
Long fascinated with birdsong, he won a MacArthur Award for his work in environmental education, technology, and art. He has worked as a developer of innovative educational applications, often with music in mind; the latest with funding from the Mozilla Foundation. His music and multimedia works have been shown at the Chelsea Art Museum, Eyebeam, the Museum of Contemporary Art (Genova, Italy), the Los Angeles Center for Digital Art, Rockefeller Center, the University of British Columbia, Governor's Island/Figment, the New Museum Ideas City festival, and many others. He has received support for performances from the Lower Manhattan Cultural Council and other donors, and has spoken widely on pipe organs, music, and STEM and STEAM education. His work as an organist has been featured in the New York Times, CBS News, and Sirius Satellite Radio. In his role as Director of Music, he continues to reach diverse audiences with innovative, educational performances of music old and new, as the Basilica builds on its role as a catalyst for the arts in the community and New York City.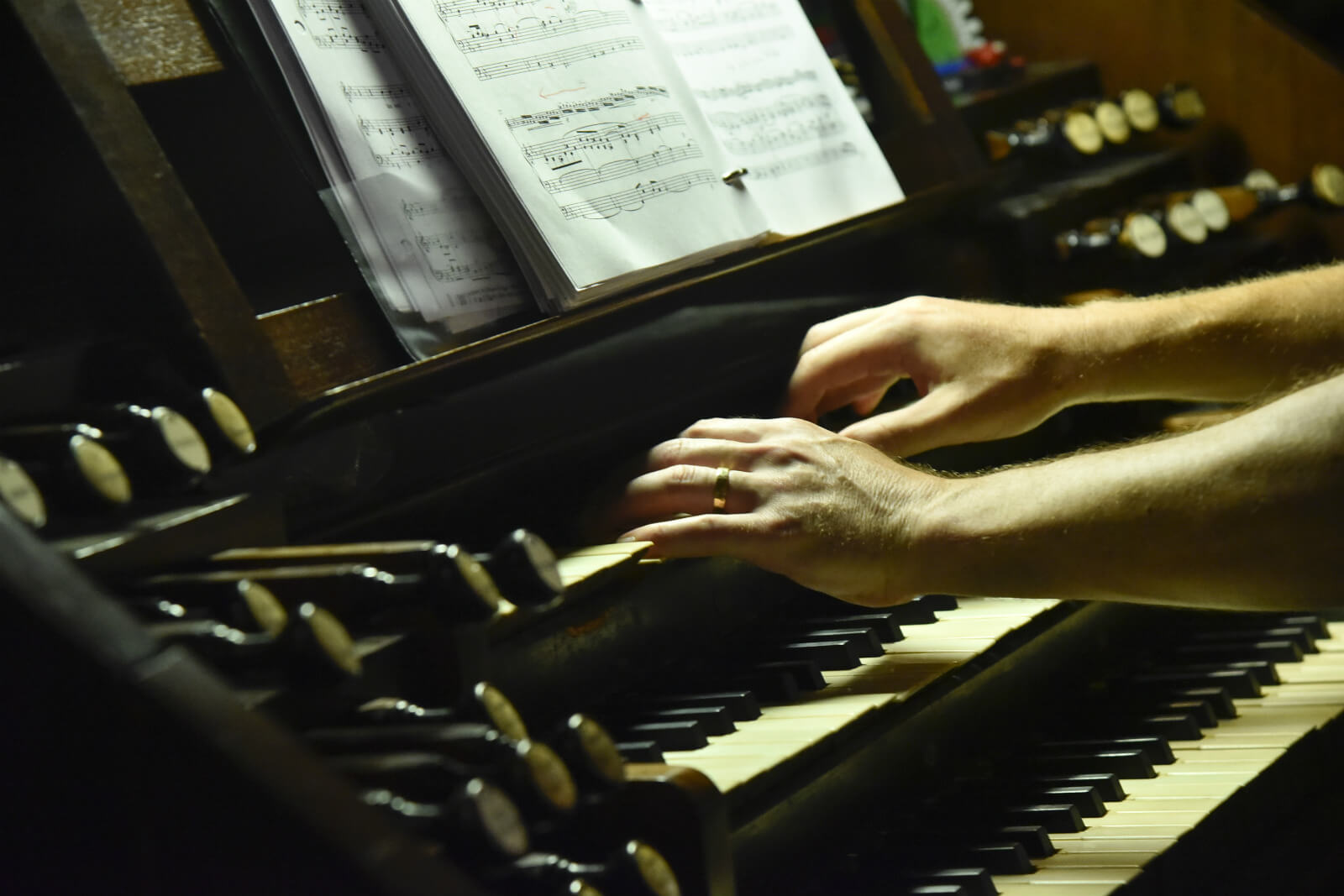 Listen to an excerpt from "Invocation" by American composer Amy Beach: (cover photo: Kris Connor / Getty for NAMM)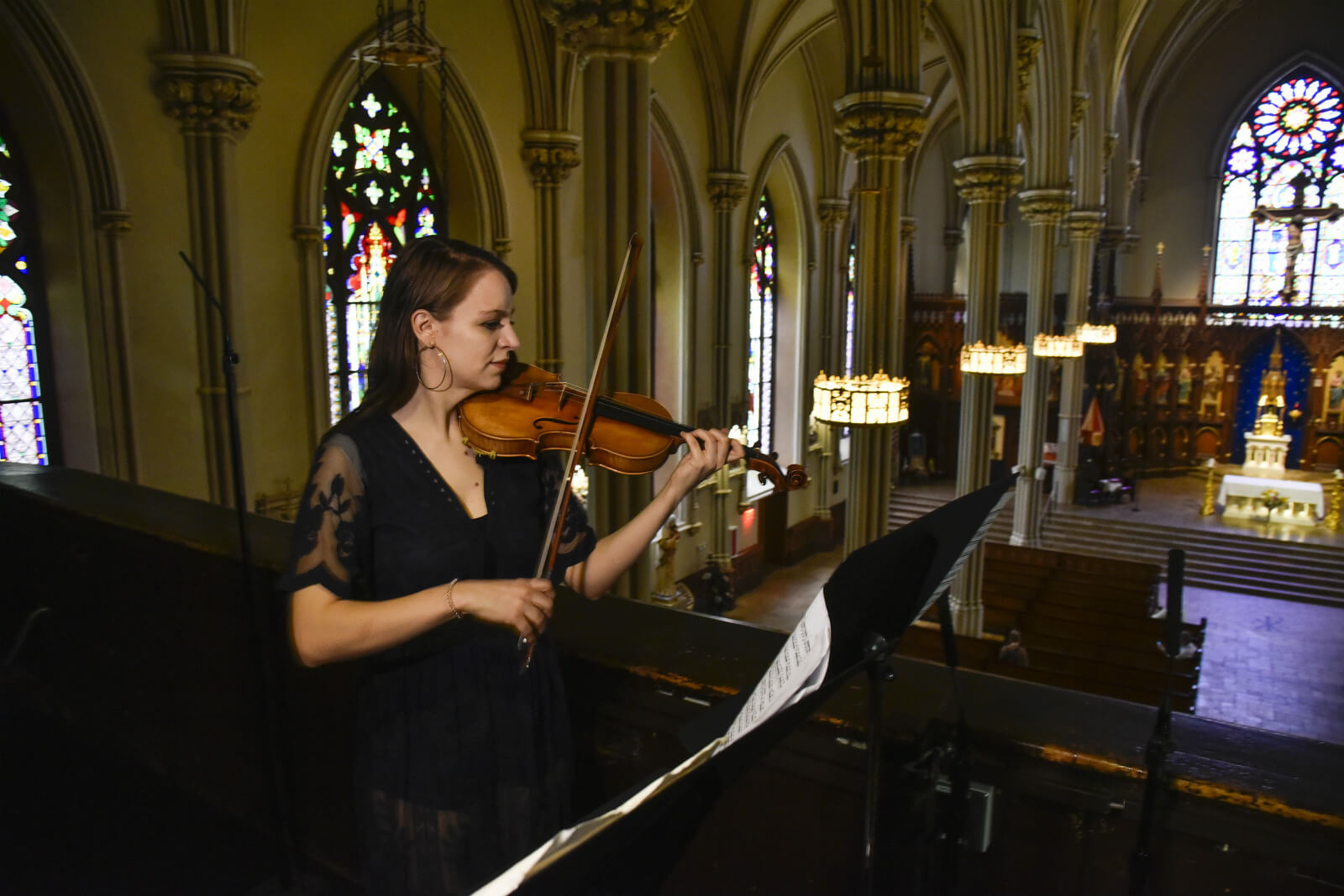 Lavinia Pavlish is a New York City-based violinist. She has performed as a soloist with The Cleveland Orchestra when she was eighteen in a series of education concert entitled Time Travel with the Cleveland Orchestra and recently performed alongside cellist Rose Bart with the Lake Tahoe Festival Orchestra at the Lake Tahoe Music Festival in 2017.
Lavinia co-founded and was as a member of the string quartet The Rhythm Method for three years. During her tenure with the group, the quartet became a finalist in the Victor Elmaleh Concert Artist Guild competition and gave successful performances at the Met Museum and Joe's Pub, among many others.
As an orchestral musician, Lavinia served as assistant concertmaster of the Juilliard Orchestra and has performed as a substitute with various orchestras around New York including Riverside Symphony, Wordless Orchestra, and Radio City.
As a chamber musician and freelancer, recent highlights include shows at the Upper East Side Armory with artist Kimbra, recordings on records of brilliant jazz musicians Bryan Carter, Charlie Rosen, Lauren Henderson, and Mike Thurber, and a performance of Beethoven's Kreutzer Sonata with harpsichordist Aymeric Dupre LaTour at the North Stonington Historical Society's concert series.
Lavinia studied with Paul Kantor in the Cleveland Institute of Music preparatory program and continued her studies as an undergraduate student of Almita Vamos at Northwestern University. She completed her Masters Degree at Juilliard with Naoko Tanaka.
Exciting past performances included a trio performance with cellist Valeriya Sholokhova and organist Jared Lamenzo to open for an evening with Martin Scorsese at the Basilica of Old St. Patrick's Cathedral and performances with powerful artist and vocalist Joseph Keckler in a series of shows called Train with No Midnight at the Prototype Festival.
Lavinia enjoys arranging music, seeing live shows and concerts, and listening to every kind of music, especially opera and jazz.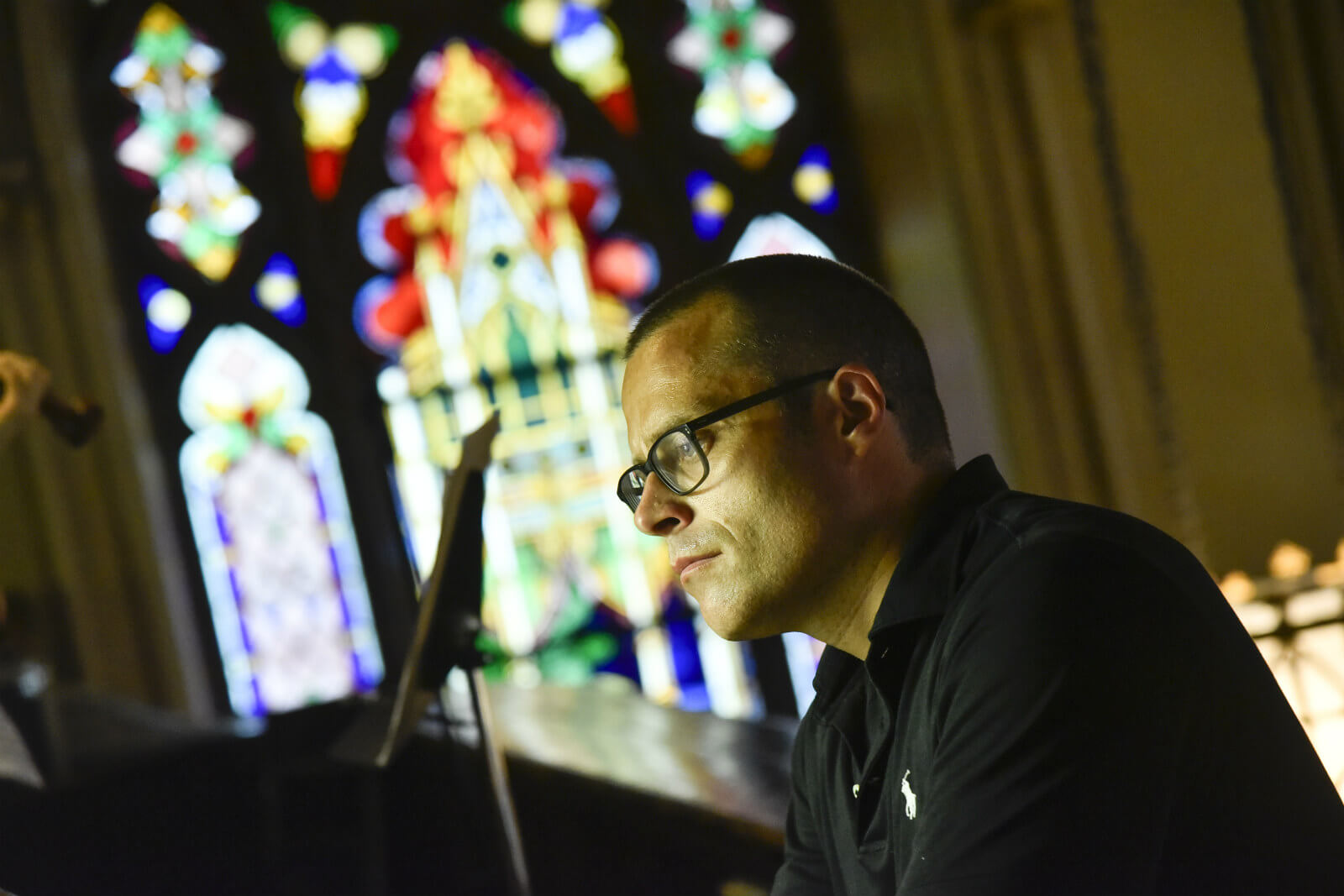 After the recital, Jared invited the audience upstairs to the organ loft, for a tour and up-close demonstration of the historic 1868 Henry Erben organ.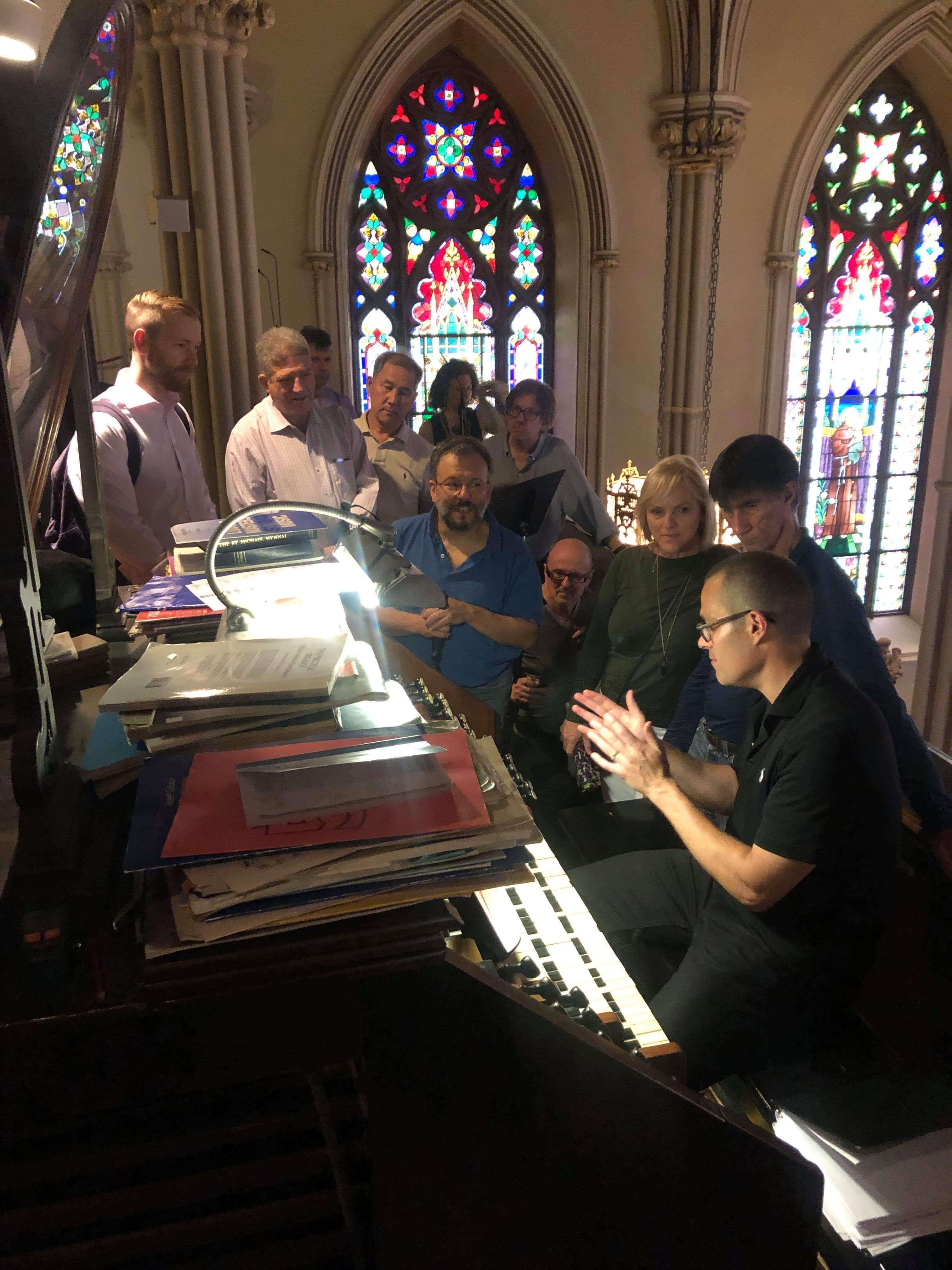 See our other upcoming Erben Organ Days 2019 events at our calendar.