Erben Organ Days 2019 recital: Laetaro, organ and baroque trumpet
On July 17, 2019, Friends of the Erben Organ welcomed Laetaro, organ and baroque trumpet duo of Lana Krakovskiy and Roman Golovanov, for the third in the series of 2019 Erben Organ Days recitals.
On the program was a work by 17th century Danish-German organist, violinist and composer Nicolaus Bruhns, book-ended by sparkling trumpet concerti by Torelli and Telemann:
Giuseppe Torelli (1658-1709), Concerto in D "Estienne Roger", No. 188
Nicolaus Bruhns (1665-1697), Praeludium und Fuge in E minor, BWV 847 (organ solo)
Georg Philipp Telemann (1681-1767), Concerto in D, TWV 51:D7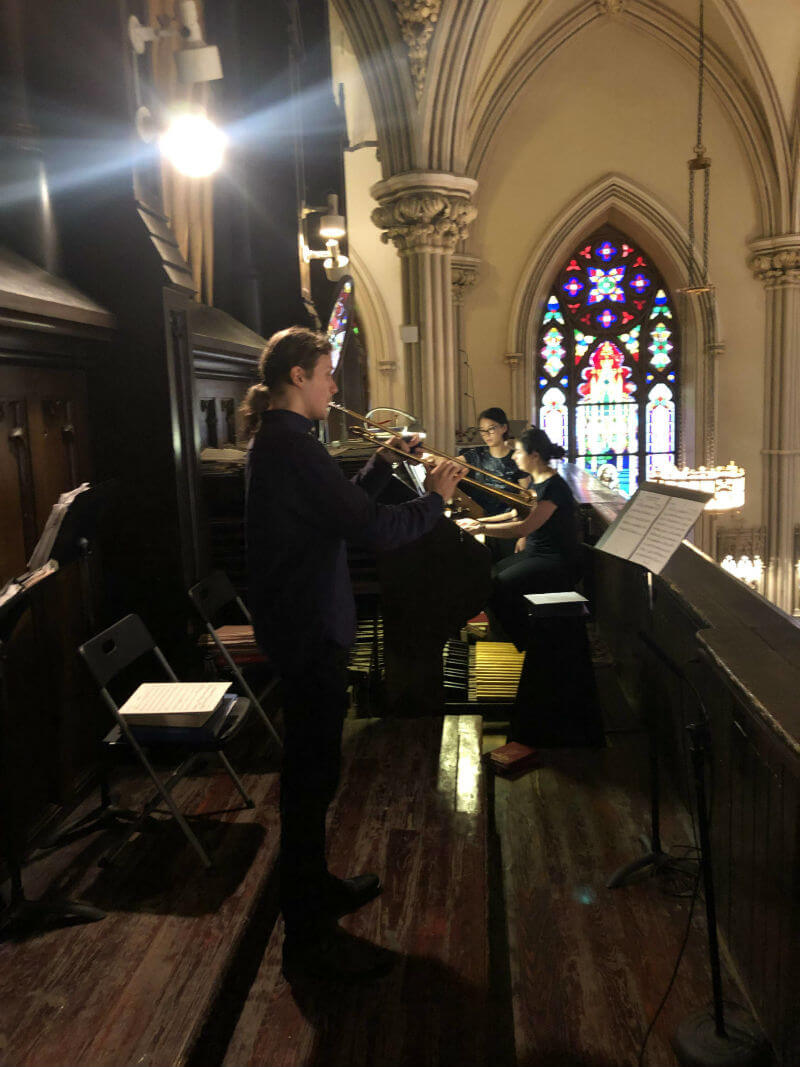 Roman Golovanov: A prize-winner of multiple competitions in Russia and abroad, Roman received his B.Mus. degree from Moscow College and his M.Mus. degree from Mannes School of Music. In 2018 Roman received an Advanced Diploma in Trumpet Performance at Brooklyn Conservatory of Music a Specialist Diploma in Moscow Conservatory. In 2019 he also received a Graduate Diploma in Early Music from McGill University. Roman is currently pursuing a Doctor of Musical Arts degree in Performance at McGill University.
Lana Krakovskiy studies organ with Dr. William F. Entriken, Organist & Choirmaster Emeritus of the First Presbyterian Church. Lana has performed at the Basilica of St. Patrick's Old Cathedral, First Presbyterian Church, Church of St. Anne and the Holy Trinity, Mannes School of Music, and others. A skilled advertising operations and marketing professional, Lana manages the social media accounts for Friends of the Erben Organ and introduces people of all ages to the pipe organ in her role of Erben Ambassador.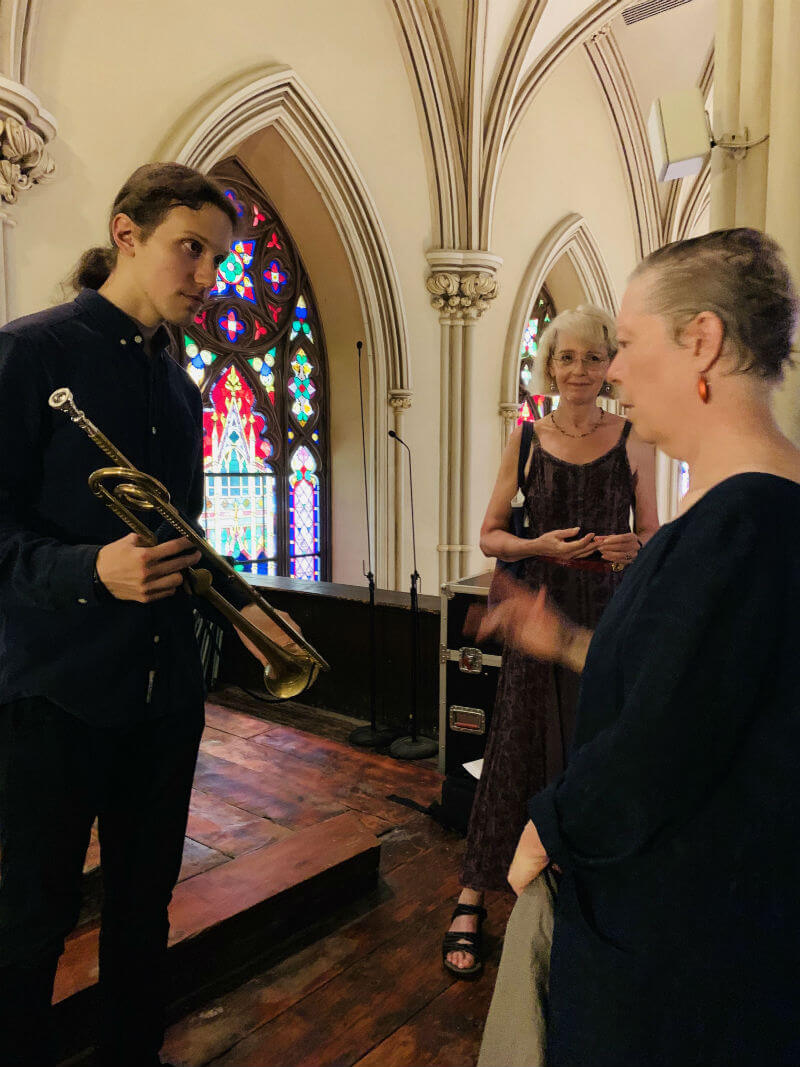 After the concert, audience members went upstairs to the organ loft where Basilica Organist and Director of Music Jared Lamenzo gave them a tour of the historic 1868 Henry Erben organ. Roman Golovanov also gave a demonstration of his unusual instrument, the baroque trumpet, up close.