Erben Organ Days 2019 recital: Maria Rayzvasser, organ
On July 10, 2019, Friends of the Erben Organ welcomed New York organist and Erben Ambassador Maria Rayzvasser to the console for the second in the series of 2019 Erben Organ Days recitals.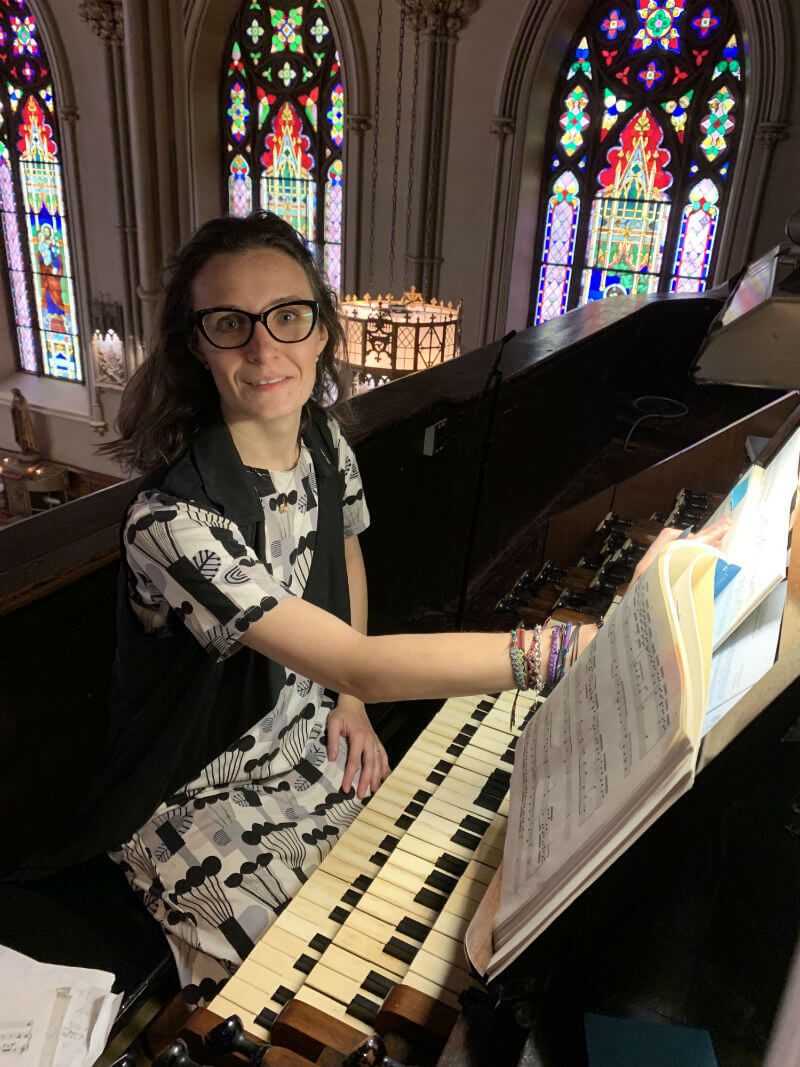 Maria played a varied program of Bach, Franck and Vierne:
J.S. Bach (1685-1750), Passacaglia and Fugue in C minor, BWV 582
Louis Vierne (1870-1937), Naïades, Op. 55, No. 4
Cesar Franck (1822-1890), Choral # 3 in A minor, FWV 40
"Can you imagine, listening to an organ recital and going "behind the scenes" of the 1868 wooden giant? That's exactly what we did yesterday right before our lunch. New Yorkers, look out for the street signs on your way to work. These recitals are so conveniently set up in time for a lunch break. And by going and listening you support both, instruments and musicians, who are so passionate about their work. And this beautiful giant we heard yesterday on Mulberry street really needs it. @erbenorgan Thank you, Maria Rayzvasser, you are my guide into this world of music.
#ErbenOrgan #ErbenOrganDays " – Marina Kushnir
After the concert, young audience members snapped selfies, and a group went upstairs to the organ loft where Basilica Organist and Director of Music Jared Lamenzo gave them a tour of the historic 1868 Henry Erben organ.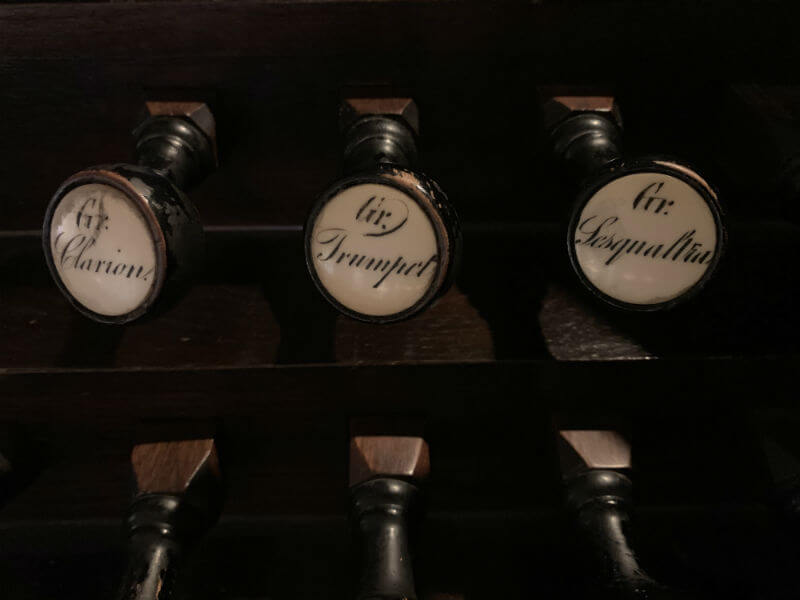 Maria Rayzvasser earned a Master's degree from Maimonides State Classical Academy in Moscow, Russia. She also studied with Gregory D'Agostino in New York, with Johann Vexo in Nancy, France and at Mataro-Barcelona International Organ Academy in Spain.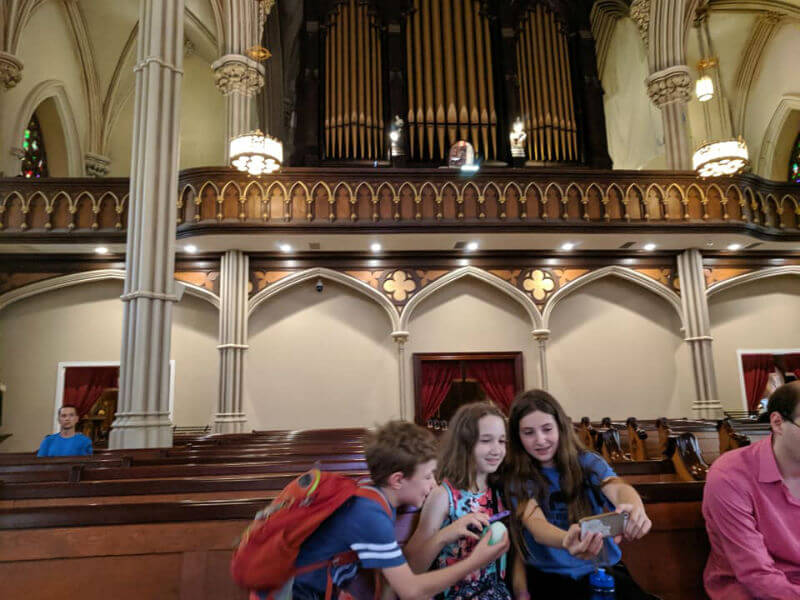 In 2018 Maria was named an Erben Ambassador by Friends of the Erben Organ. She also serves on the Executive Board of the Brooklyn Chapter of the American Guild of Organists. Recent performance highlights have included recitals at St. Ann and the Holy Trinity Church, the First Presbyterian Church of New York and Basilica of St. Patrick's Old Cathedral. Maria Rayzvasser is organist and choir director at Bethlehem Lutheran Church in Brooklyn.