Erben Organ Days 2019 recital: Stefan Donner, organ
On August 11, 2019, FREO hosted our International Recitalist of 2019, Stefan Donner from Vienna, Austria in an Erben Organ Days 2019 recital.
Stefan presented a program of 19th century German and Austrian romantic music.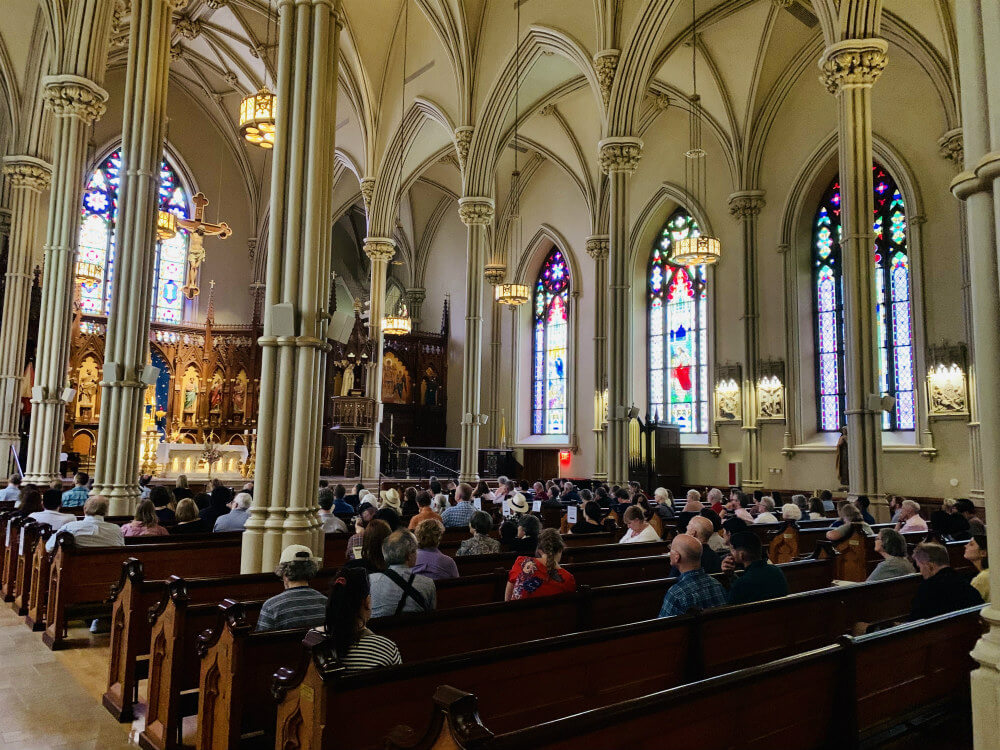 Program:
Joseph Rheinberger (1839 – 1901): from Organ Sonata nr. 20, op. 196
1. Präludium. Lento maestoso
Johannes Brahms (1833 – 1897): from 11 Chorale Preludes, op. 122
4. Herzlich tut mich erfreuen
5. Schmücke dich, o liebe Seele
11. O Welt, ich muss dich lassen
Felix Mendelssohn Bartholdy (1809 – 1847): Fugue in E Minor
Robert Schumann (1810 – 1856): from Studien für den Pedalflügel, op. 56
1. Nicht zu schnell
2. Mit innigem Ausdruck
6. Adagio
Joseph Rheinberger: from Organ Sonata nr. 20, op. 196
4. Finale
Carl Czerny (1791 – 1857): Prelude and Fugue A Minor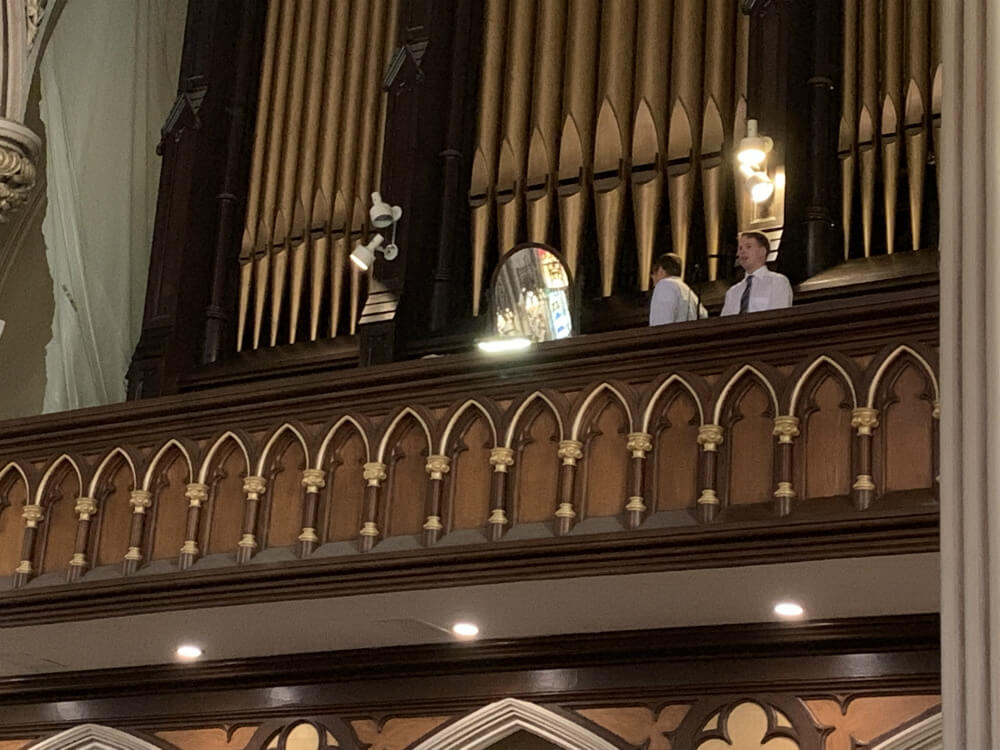 About the Artist:
Stefan Donner has earned degrees from the University of Music and Performing Arts Vienna (highest honors) where he studied organ, piano and conducting. He also received his Master's degree in organ performance from the Conservatory of Amsterdam. In addition to his studies, Stefan has also participated in master classes with Jacques van Oortmerssen, Edoardo Bellotti, Joris Verdin and Olivier Latry. He has notably received a 2014-15 Fulbright Scholarship to study organ and harpsichord at the Eastman School of Music in Rochester, NY (USA). Stefan is the recipient of various awards, including first prize in the 2010 Franz-Schmidt-Organ Competition (Austria), and third prize in the 2011 Dublin International Organ Competition.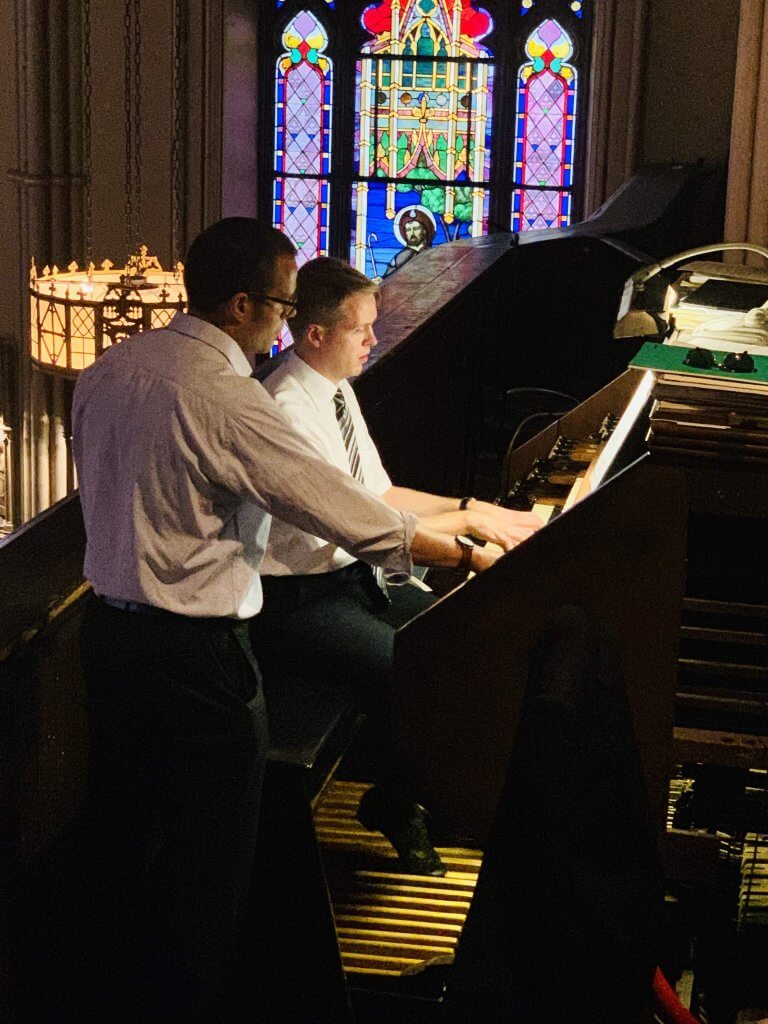 Beside various radio and television recordings, Stefan has recorded CDs performing on the Dacci organ of St. Salvator Vienna and on the Buckow organ from the musical instruments collection of the Technical Museum Vienna. These albums notably document his artistic proficiency as a concert organist.
Stefan has performed extensively all over Europe, and in farther countries including Turkey, Israel, the USA, and Australia. As a soloist, he is regularly invited to perform in prestigious organ festivals; previous engagements include the Berliner Orgelpower 2012, the 2016 Terra Sancta Organ Festival, the 2017 Kremnica Castle Organ Festival and the 2017 Tallinn Organ Festival. In 2017 he was invited to lecture on J. S. Bach's Organ-Triosonatas at the Władysław Żeleński's Secondary School of Music in Krakow, Poland.
The recital ended with a standing ovation. After the recital Stefan greeted the audience members in the narthex.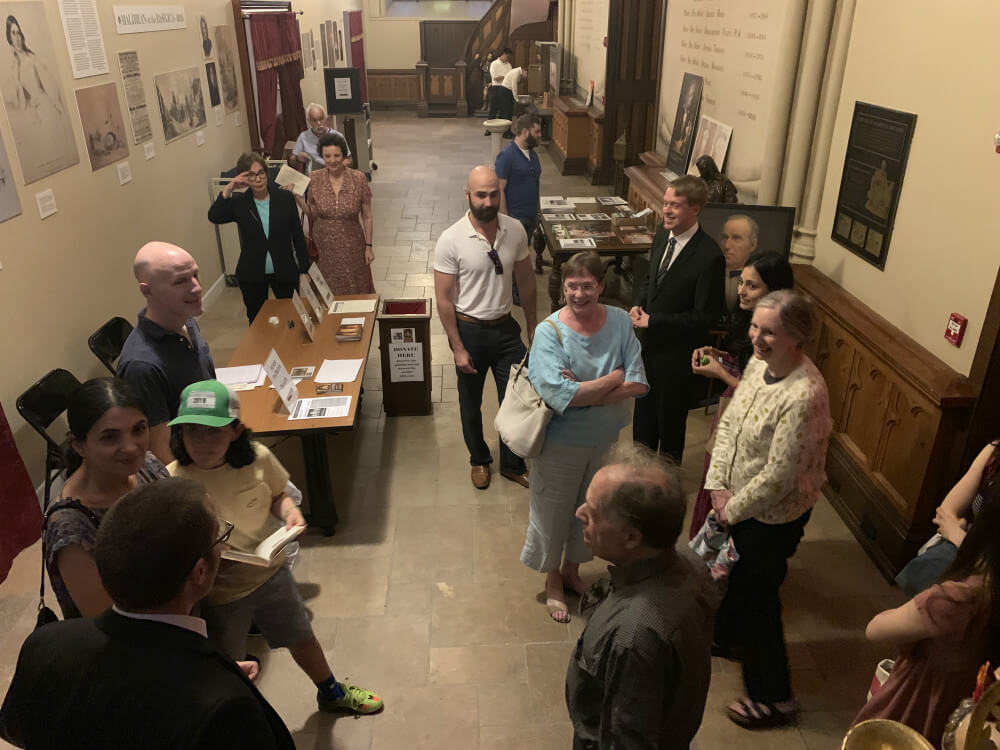 Jared Lamenzo invited everyone who was interested in seeing the Erben up close to come up to the organ loft.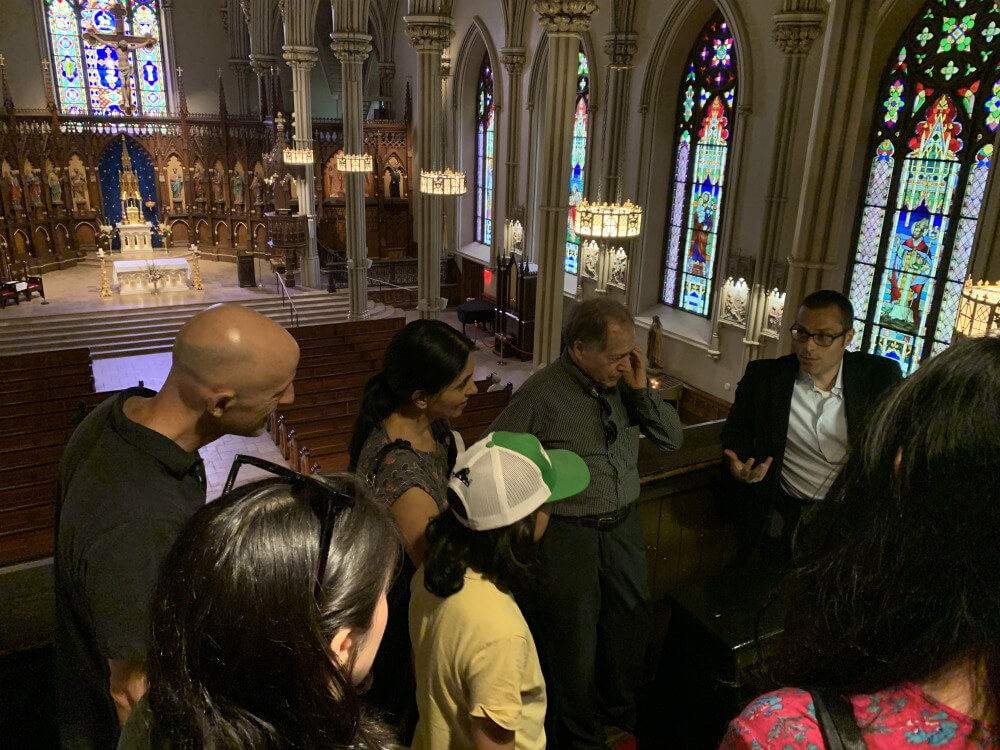 Upstairs, Jared talked to the audience members about the history of the 1868 Henry Erben organ and showed off its colors with a lively piece.