Erben Organ Days 2020: Organ & Saxophone Recital for Make Music NY Day
Worldwide Make Music Day, on June 21, 2020, saw musicians struggling to reinvent the way they reach audiences during the pandemic in a safe socially distanced way. Friends of the Erben Organ live-streamed all of our Erben Organ Days 2020 series, starting with Make Music Day.
Our special day at the Erben featured a recital by Saxophone soloist, Eddie Barbash, with Jared Lamenzo at the Erben, followed by a live-streamed Erben organ lesson and tour with three talented young piano students.
This is a gorgeous program and a great diversion for a Sunday and Father's Day

listener on YouTube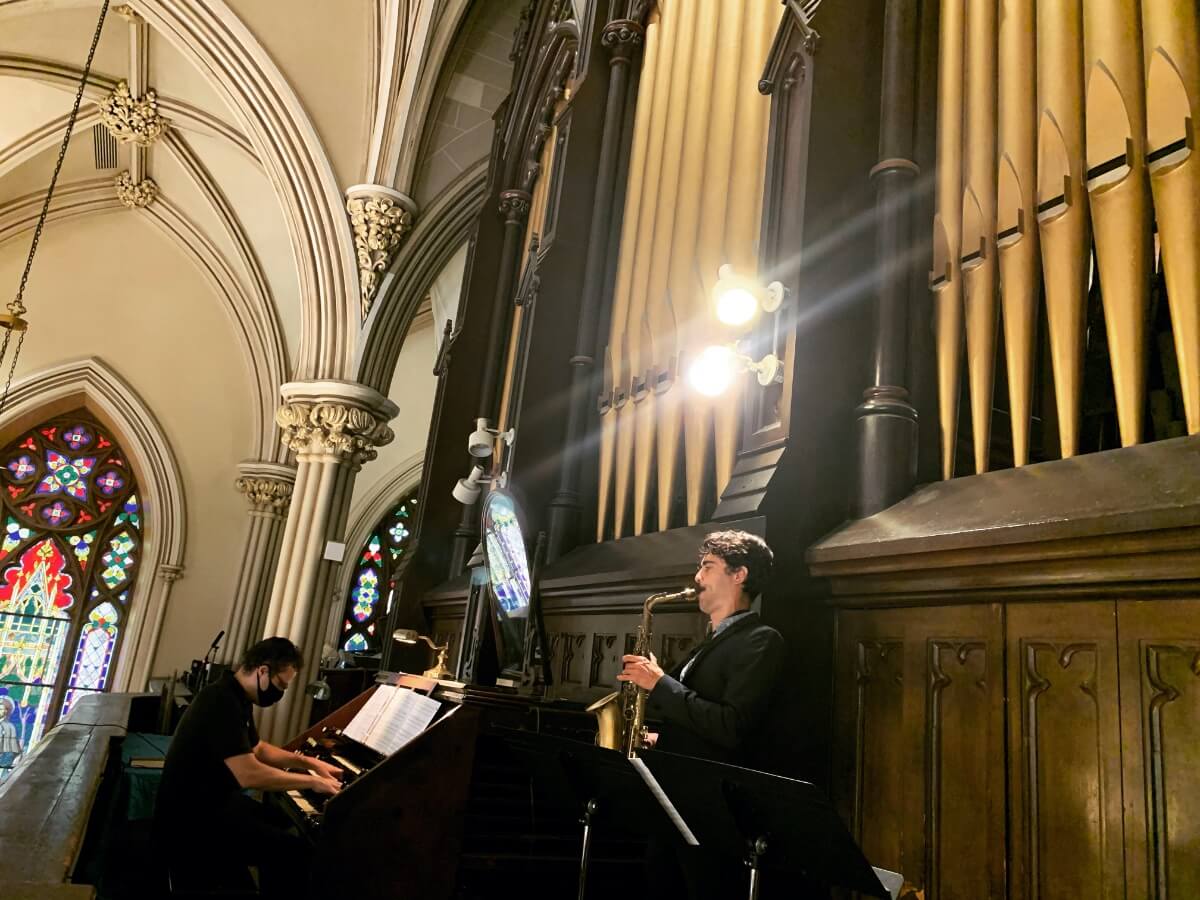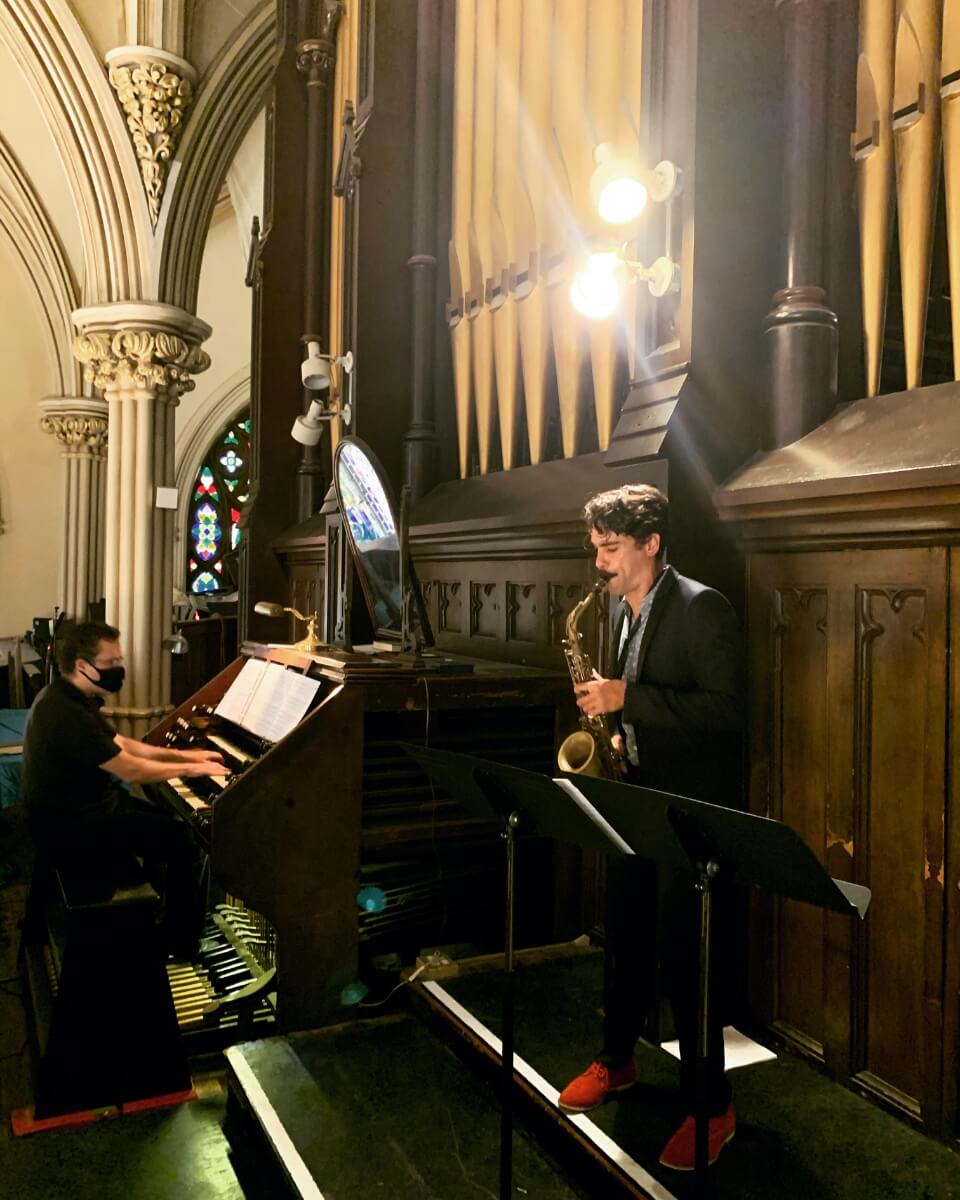 Wow that fughetta reminds one of the double fugue at the opening of the JSBach toccata in e minor

listener on YouTube
Jared and Eddie played a varied program of works that showcased the unique blend of the 1868 Henry Erben pipe organ with the saxophone, which was designed by Adolphe Sax in the early 1840s.
PROGRAM
La Romanesca by Antonio Valente (c. 1520-80)
Versi in D minor by Domenico Zipoli (1688-1726)
Der Tag, der ist so freudenreich, BWV 605 by J. S. Bach (1685-1750)
Cantabile by Hans-André Stamm (b. 1958)
Prélude, Fugue et Variation, Opus 18 by César Franck (1822—1890)
Sortie in Eb Major by L. Lefébure-Wély (1817–1869)
Enjoy the videos:
The two sounds together are so beautiful in the space! Miss being there.

listener on YouTube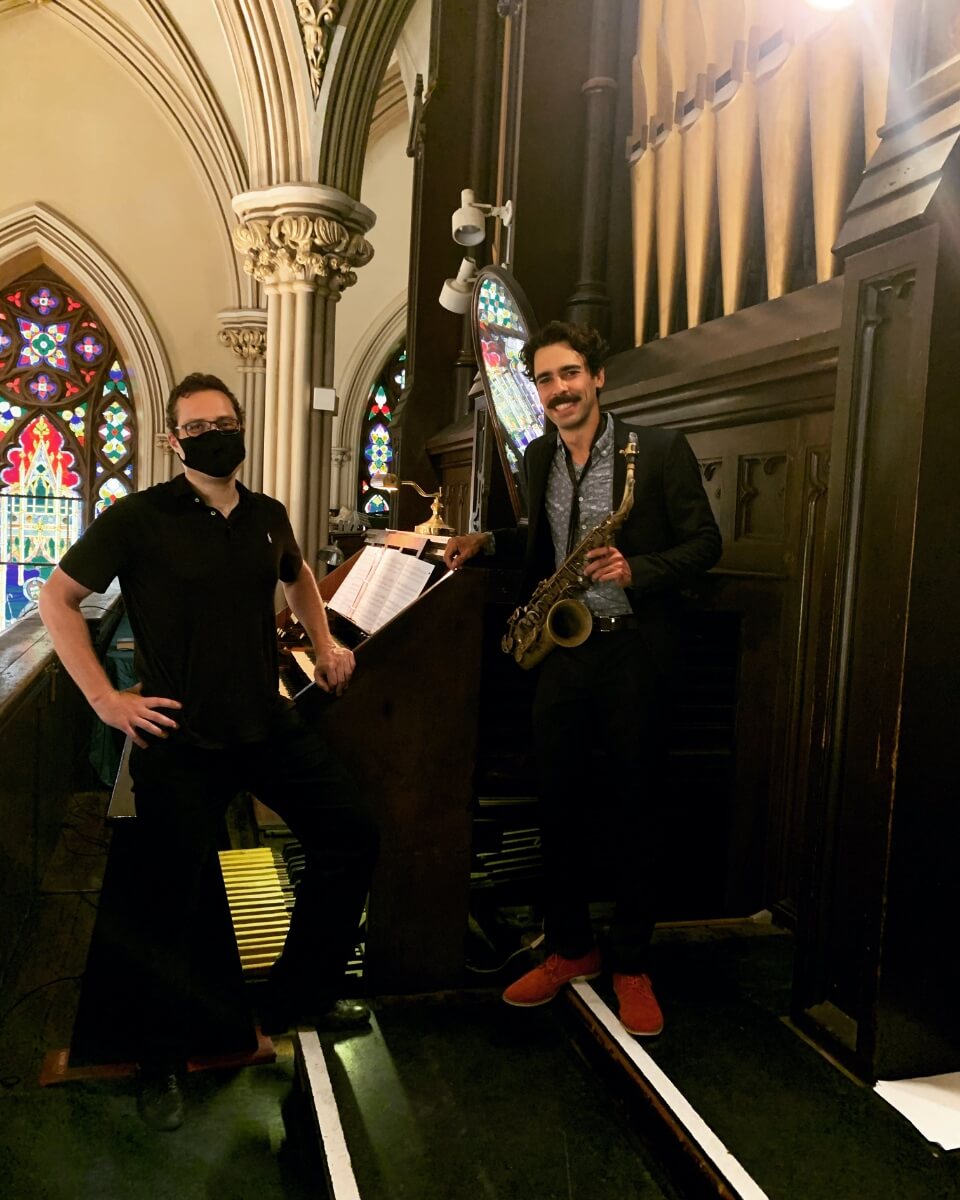 About the Artists:
Jared Lamenzo is the Organist and Director of Music at the Basilica of St. Patrick's Old Cathedral. A champion of the unique Erben pipe organ at the Basilica, Jared is also a Director at Friends of the Erben Organ, a 501(c)3 non-profit organization dedicated to restoration, preservation and presentation of the historic 1868 Henry Erben organ and building a community of arts and music around it.
Eddie Barbash plays American roots music on alto saxophone. He is a founding member of Jon Batiste Stay Human, the house band for The Late Show with Stephen Colbert.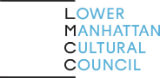 Erben Organ Days 2020 is made possible in part with public funds from Creative Engagement, supported by New York State Council on the Arts with the support of Governor Andrew Cuomo and the New York State Legislature and administered by LMCC.
Contributors:
LMCC
New York State Council on the Arts