Suffolk and Nassau AGO Chapter Erben Excursion
On a crisp day in October 2019, we welcomed members of the Suffolk and Nassau Chapter of the American Guild of Organists to see the Erben.
Their visit began with an introduction to the Erben and the history of Old St. Patrick's by Basilica organist and music director, Jared Lamenzo. To enjoy the sound of the Erben from the sanctuary, the organists, led by Jared, sang the hymn "Lift Ev'ry Voice and Sing".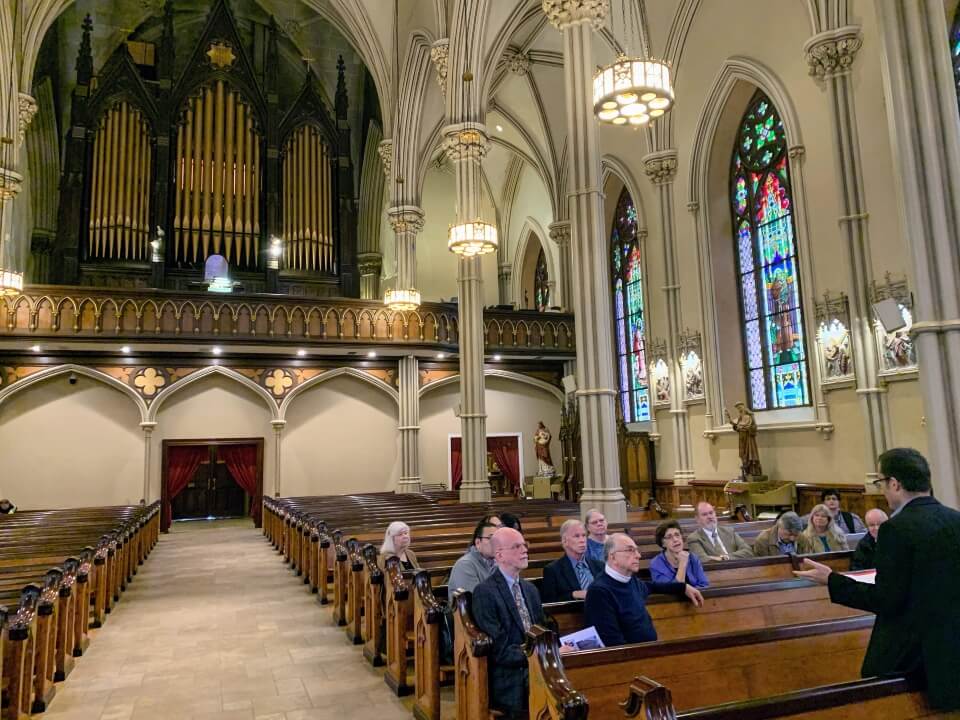 Following the hymn, everyone gathered up in the organ loft for an organ demonstration and console time.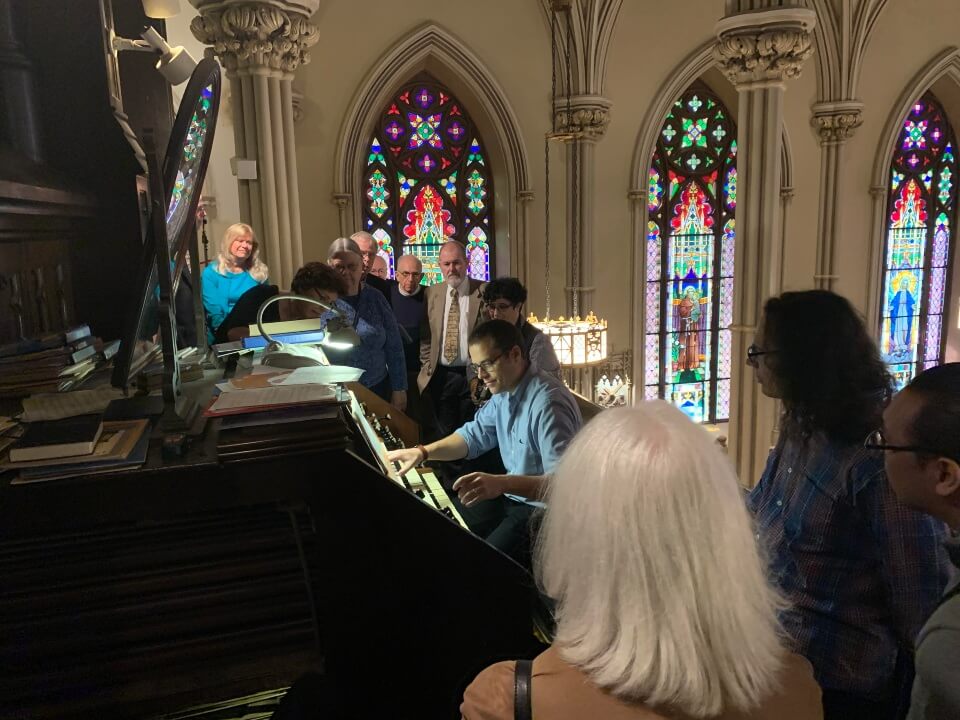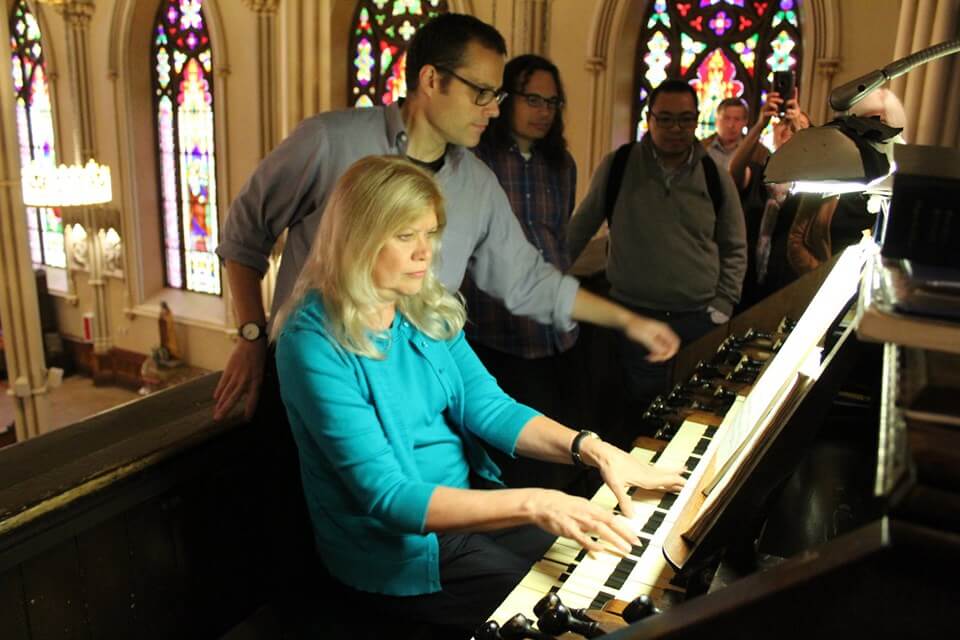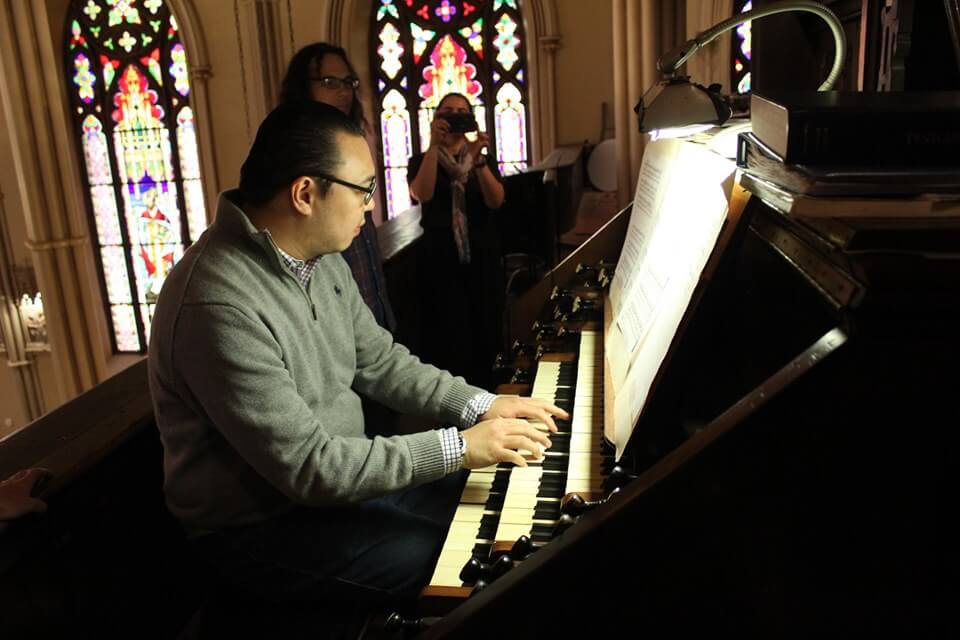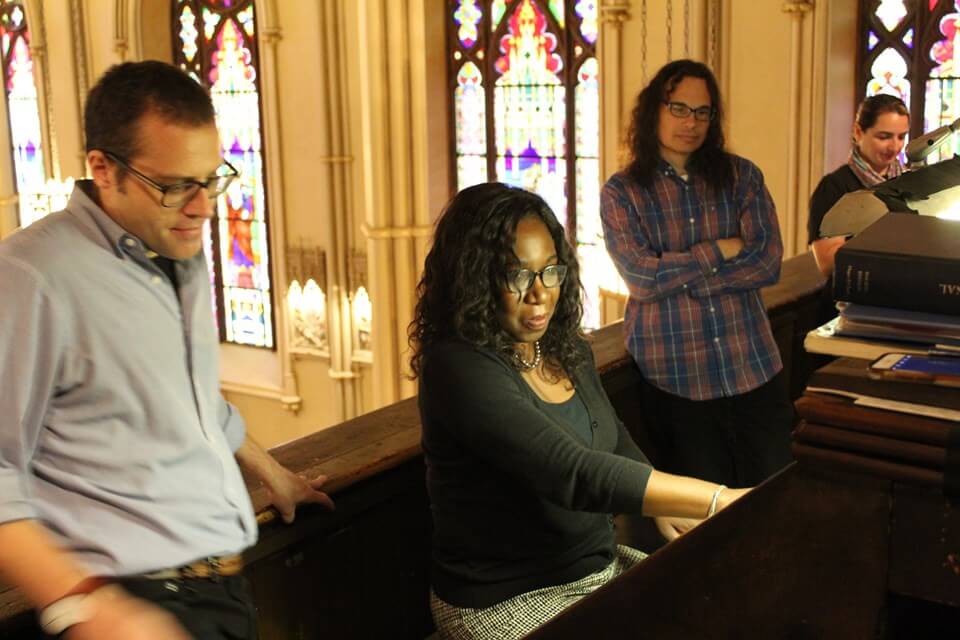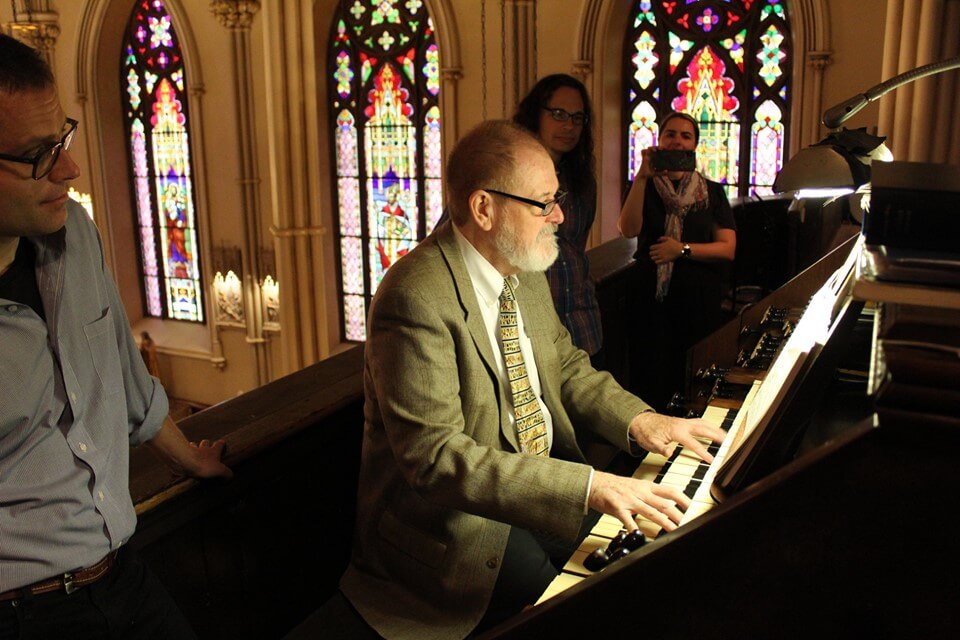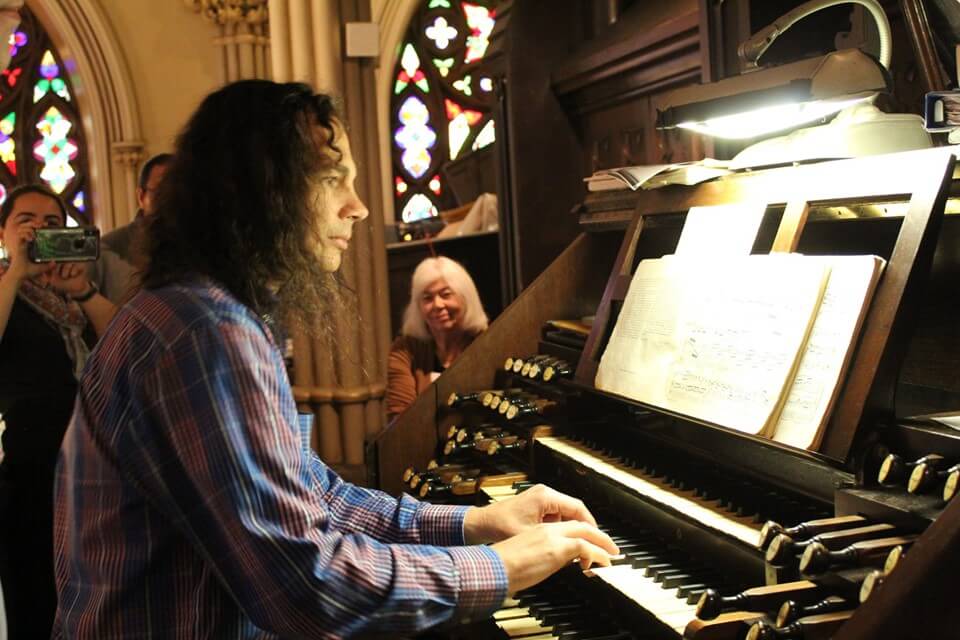 After visiting the 1868 Henry Erben organ with Friends of the Erben Organ, members of the Nassau and Suffolk County American Guild of Organists posed for a group shot before touring the historic Basilica cemetery and catacombs with Tommy's New York .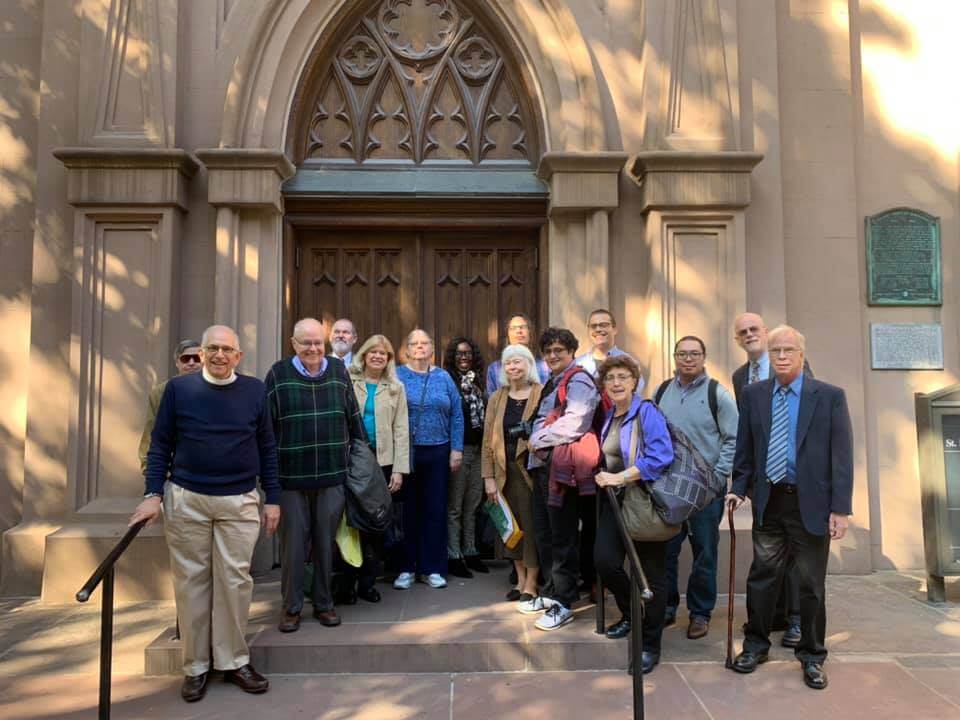 Thank you for a lovely afternoon! We look forward to seeing you back in the Erben organ loft when things get back to normal. For now, we hope everyone stays safe and well. Be sure to Like and Follow us at @erbenorgan and sign up to our newsletter at http://bit.ly/erbenemail
Learn more about the 1868 Henry Erben pipe organ, one of the most important historic instruments in the nation.
Support Friends of the Erben Organ with a donation.