Henry Erben's 220th birthday celebration in the organ loft
In what became an annual tradition, Friends of the Erben Organ celebrated Henry Erben's 220th birthday in the loft, next to his masterwork, the 1868 pipe organ.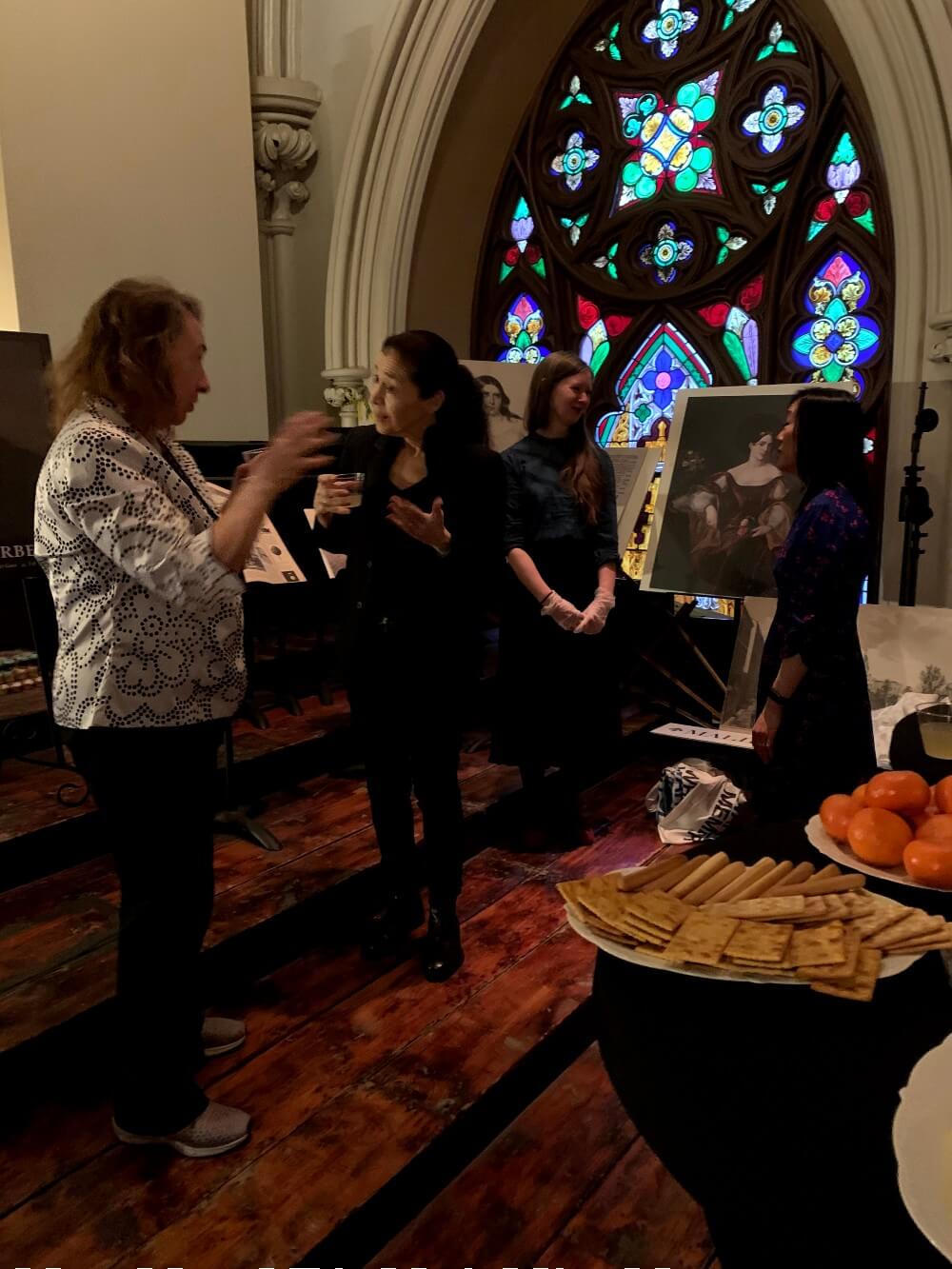 We were delighted to meet everyone – guests filled up the choir loft and enjoyed conversation and learned more about the organ and about Henry Erben.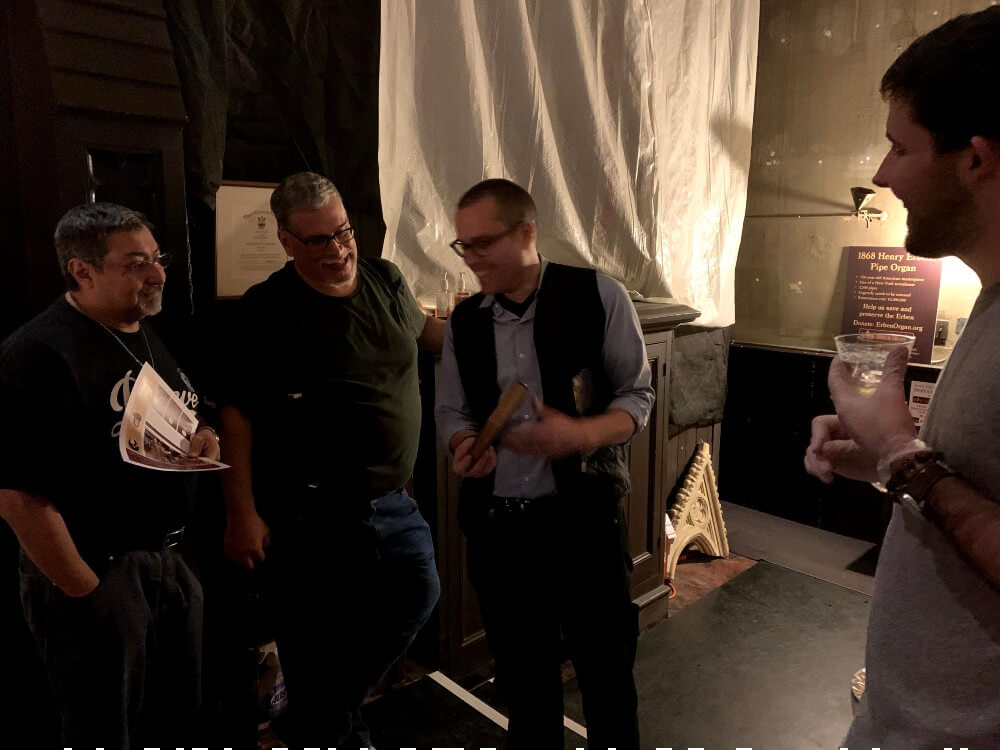 Refreshments included Victorian-inspired festive punch. We also received a gift of single-origin chocolate from Pennsylvania-based Moka Origins, and had a chocolate tasting toward the end of the evening. Our second corporate donor was Olfactory NYC, our next-door neighbors on Mott Street, who provided gift bags with scents for our guests to take home.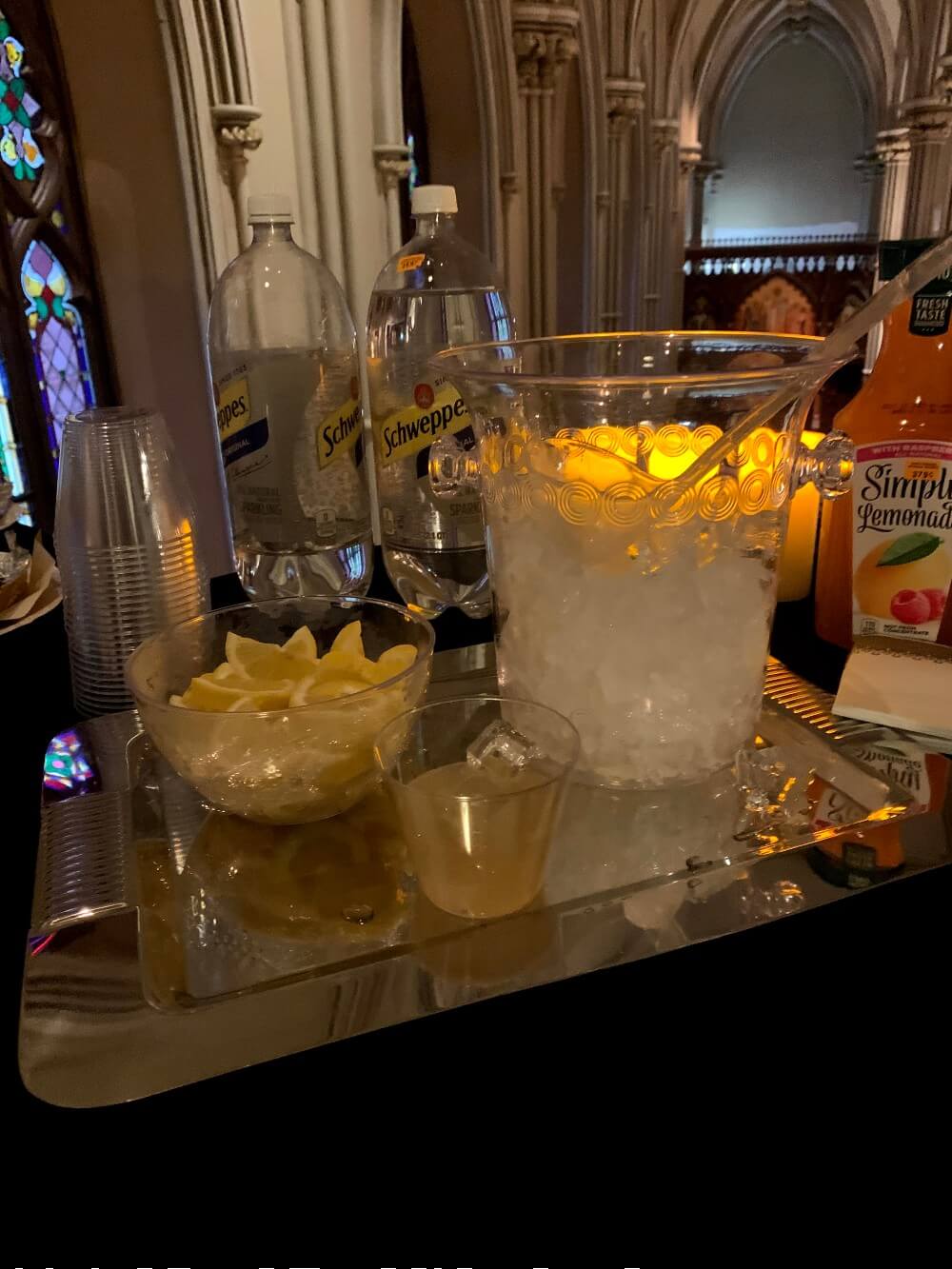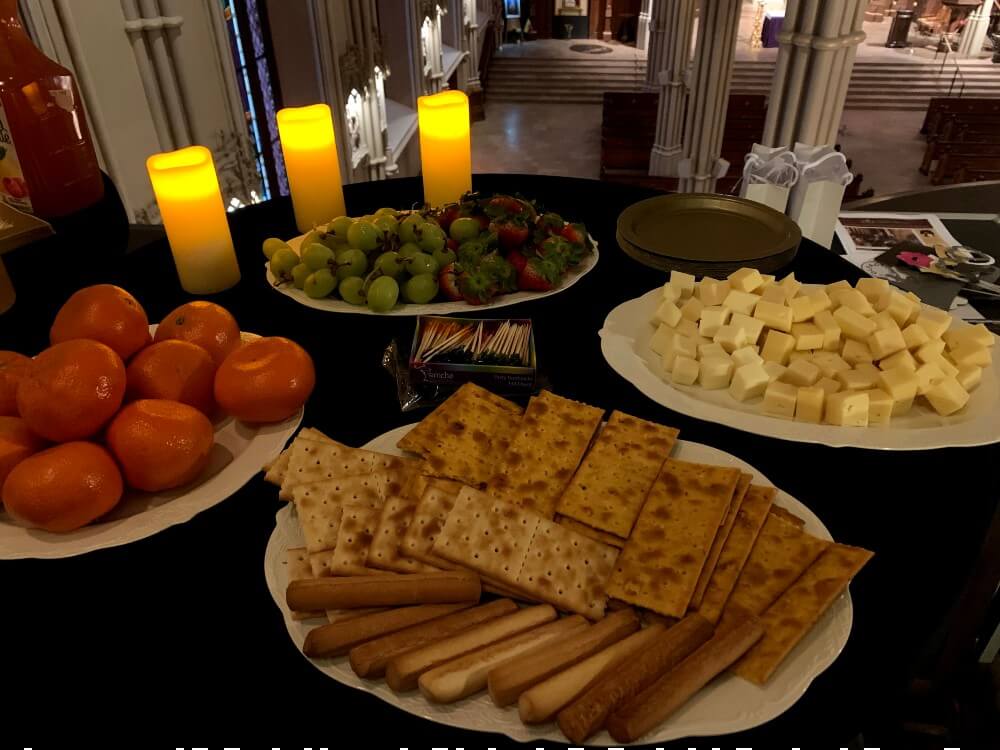 Following some mingling, Jared and our other musical guests all took turns at the Erben. Basilica organist and music director Jared Lamenzo played "Old Folks at Home" by Dudley Buck (1888).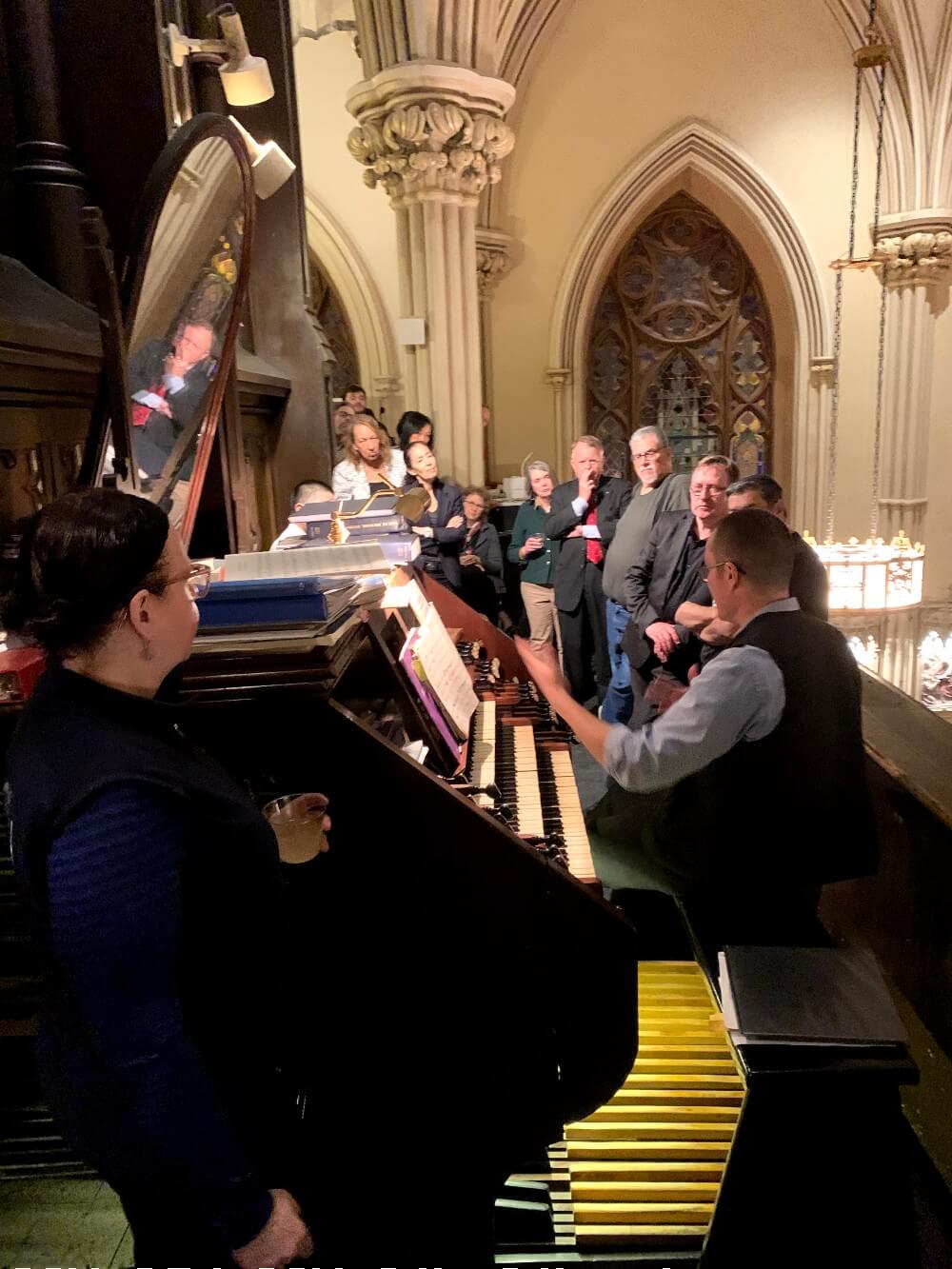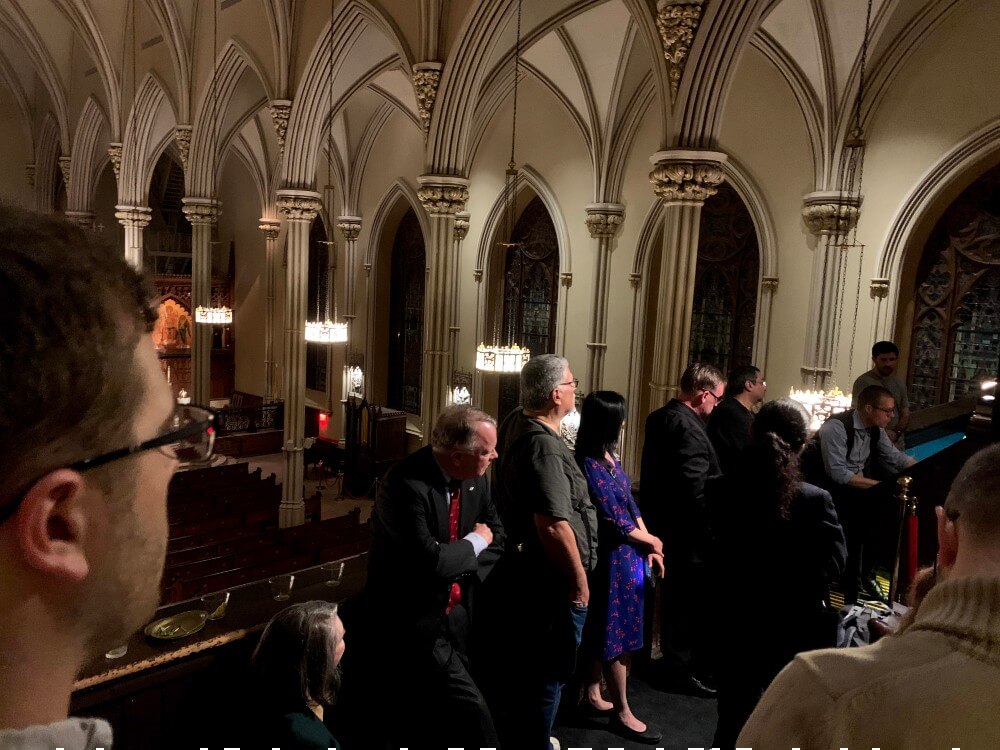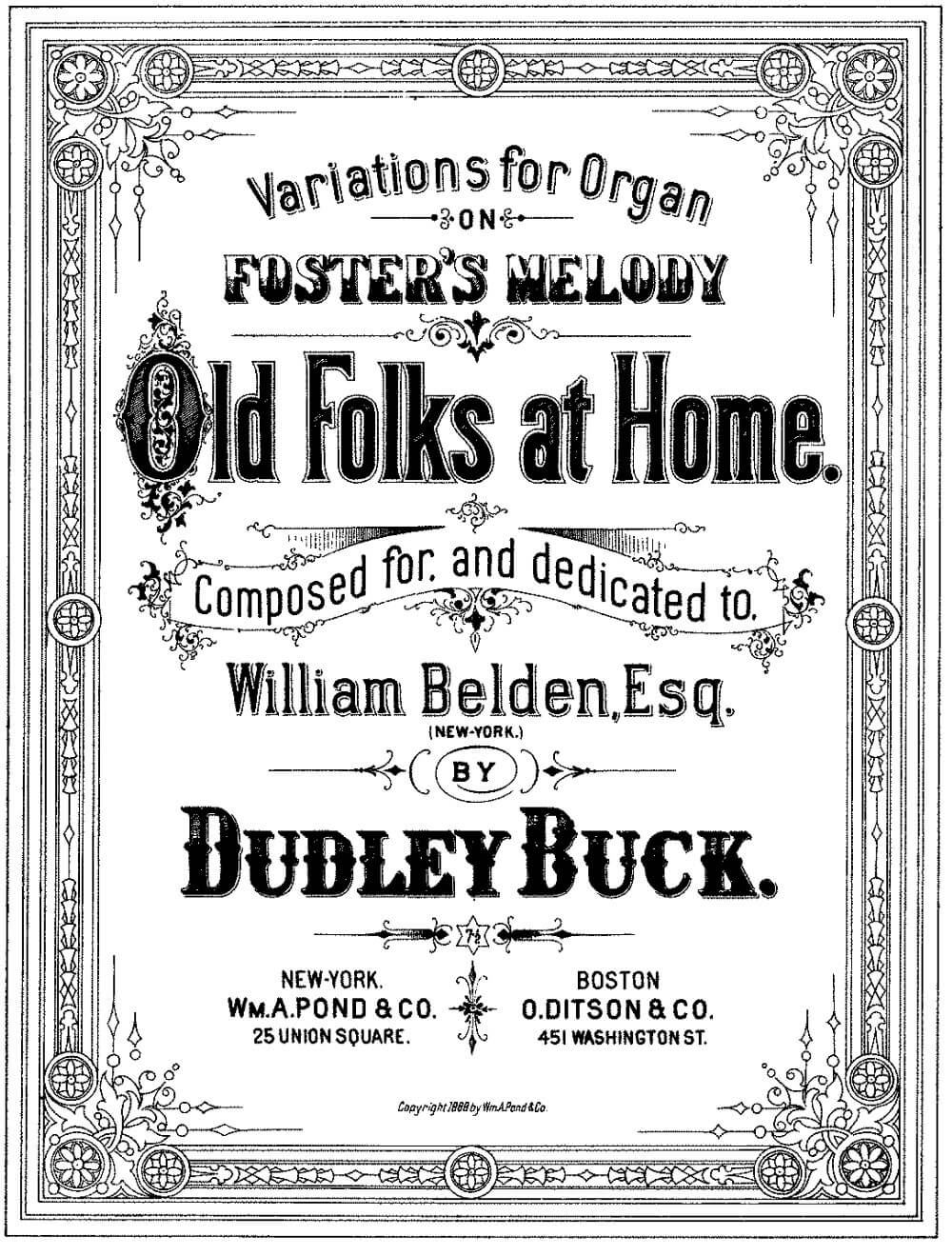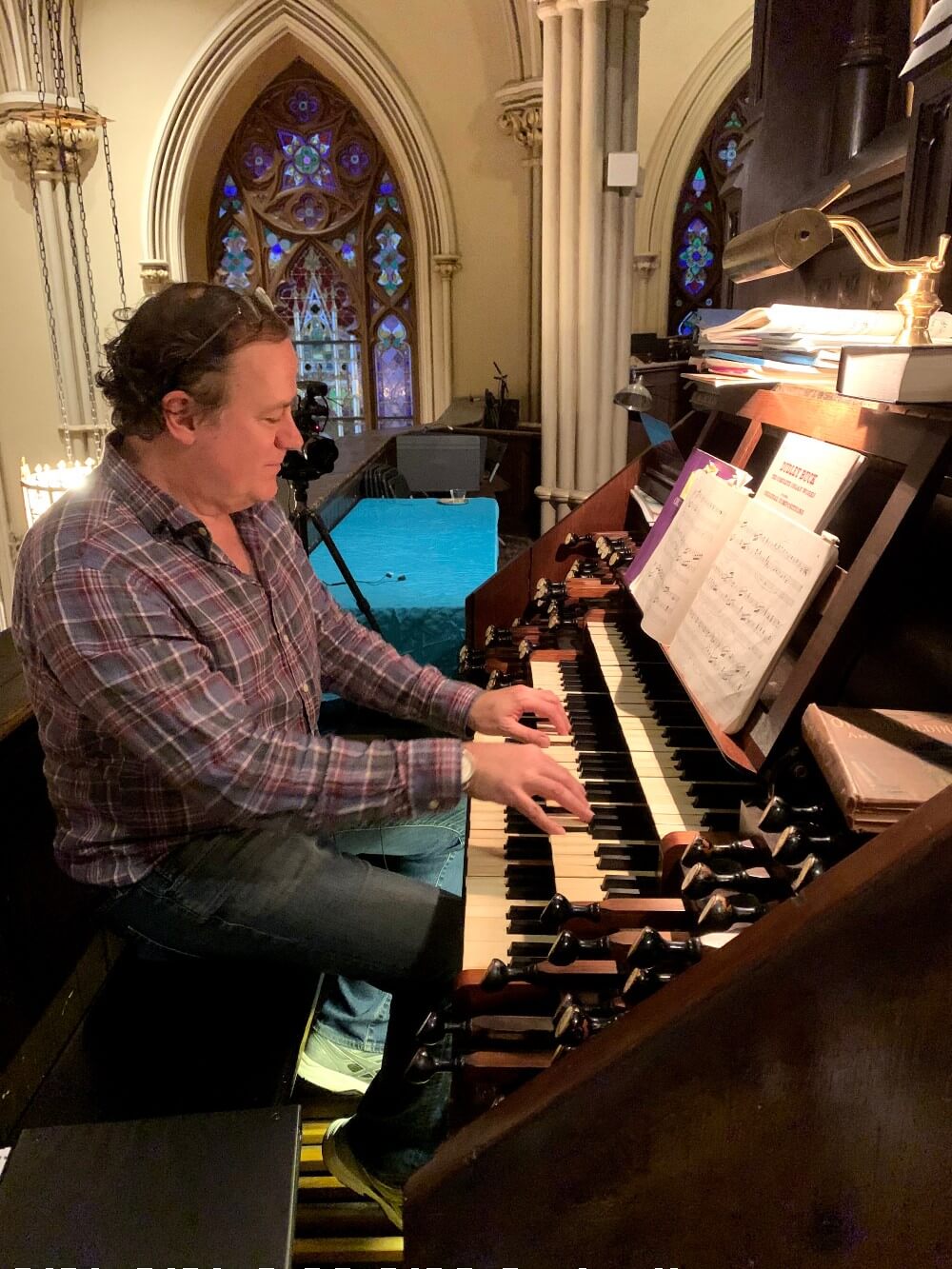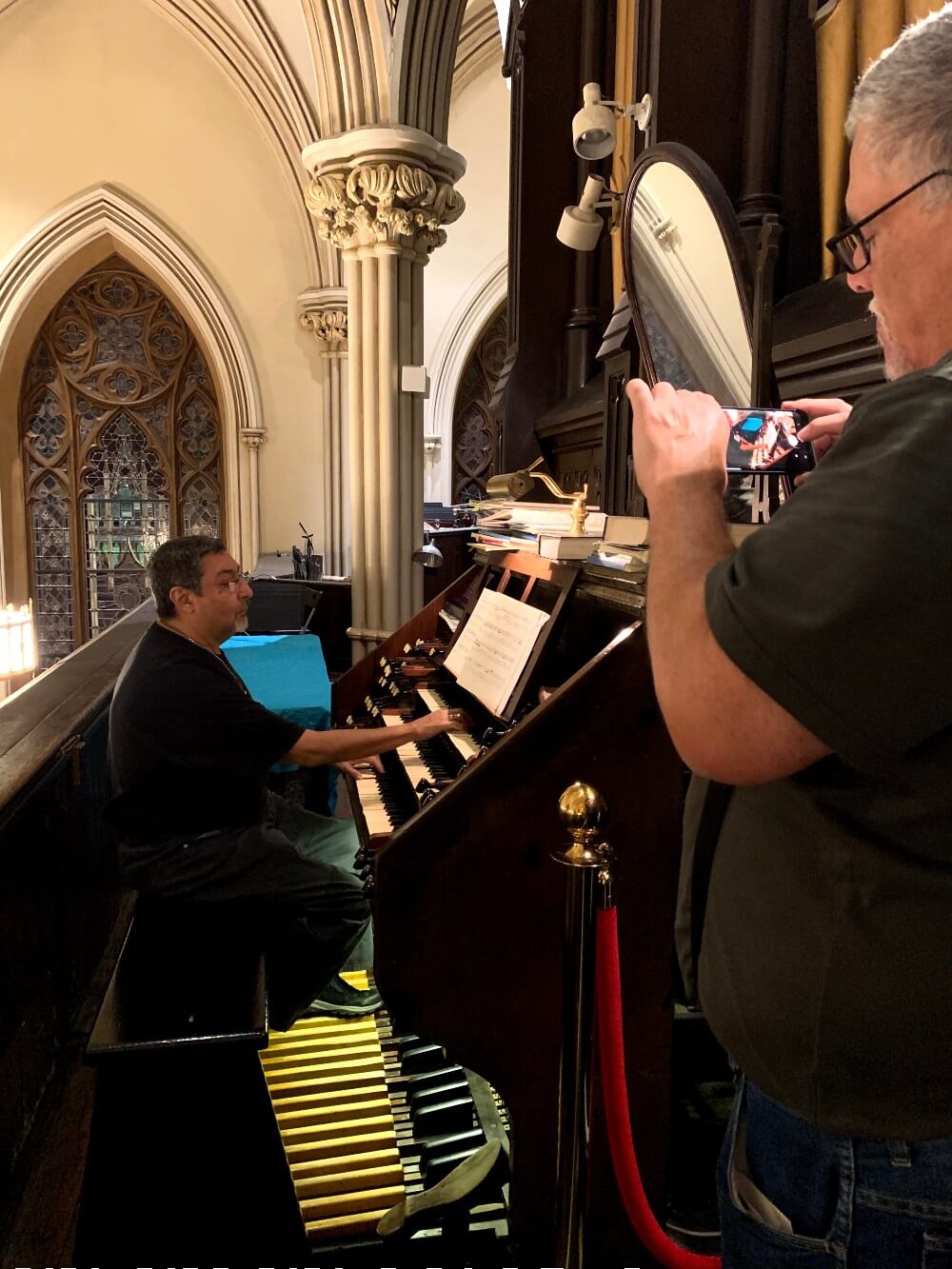 Lana Krakovskiy played three preludes for harmonium by Polish priest Franciszek Walczynski (Tarnow, Poland, 1906) and a prelude by John Zundel (Brooklyn, 1854). Zundel, a German immigrant, was notably organist of the Plymouth Church of the Pilgrims in Brooklyn Heights while Henry Ward Beecher was the minister there.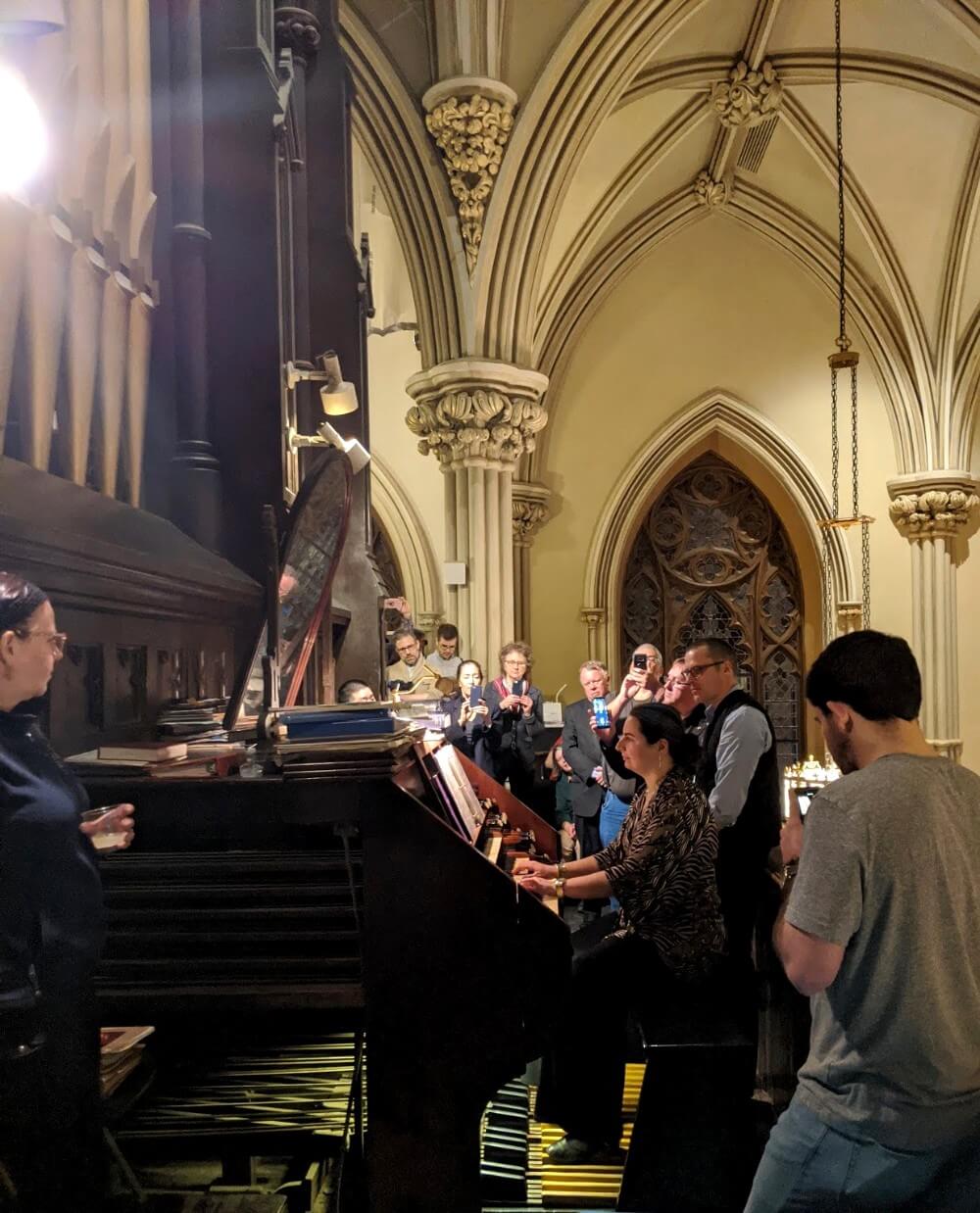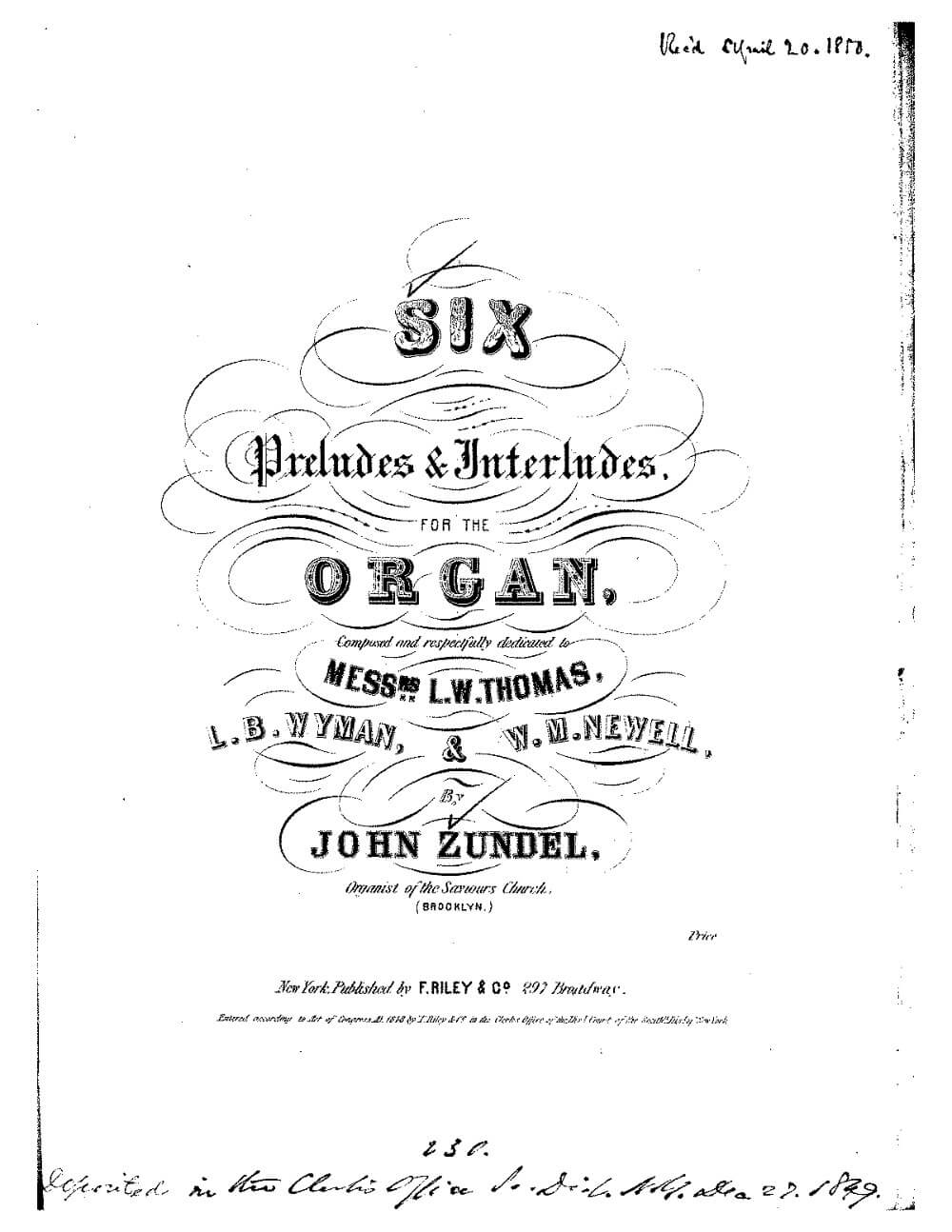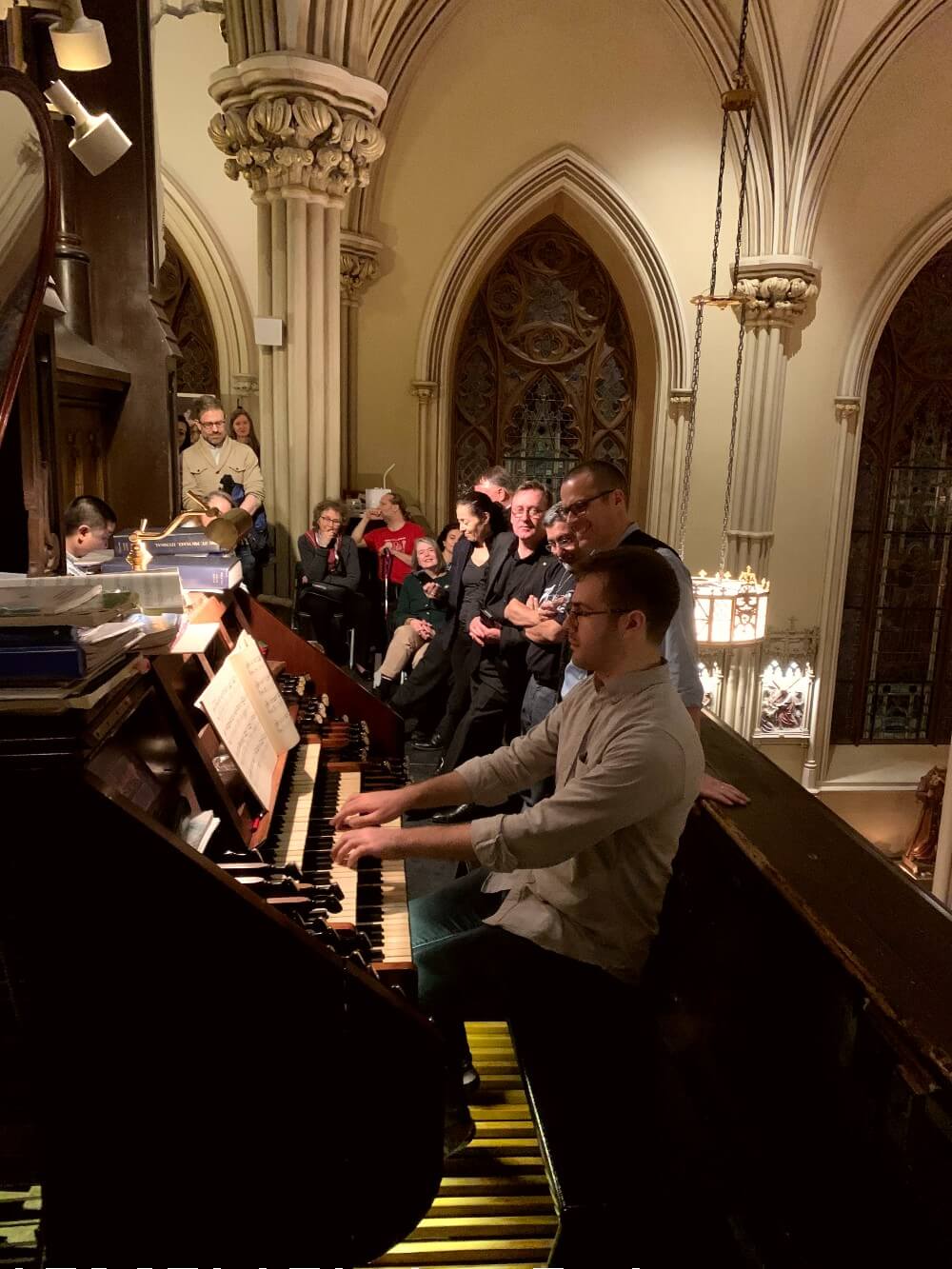 After a rousing Happy Birthday song played by Jared, guests returned to the south choir loft for Moka Origins chocolate tasting, facilitated by chocolate expert and cookbook author Alexandra Ellen Leaf. Mini-cupcakes were also a hit for a sweet ending note to our party.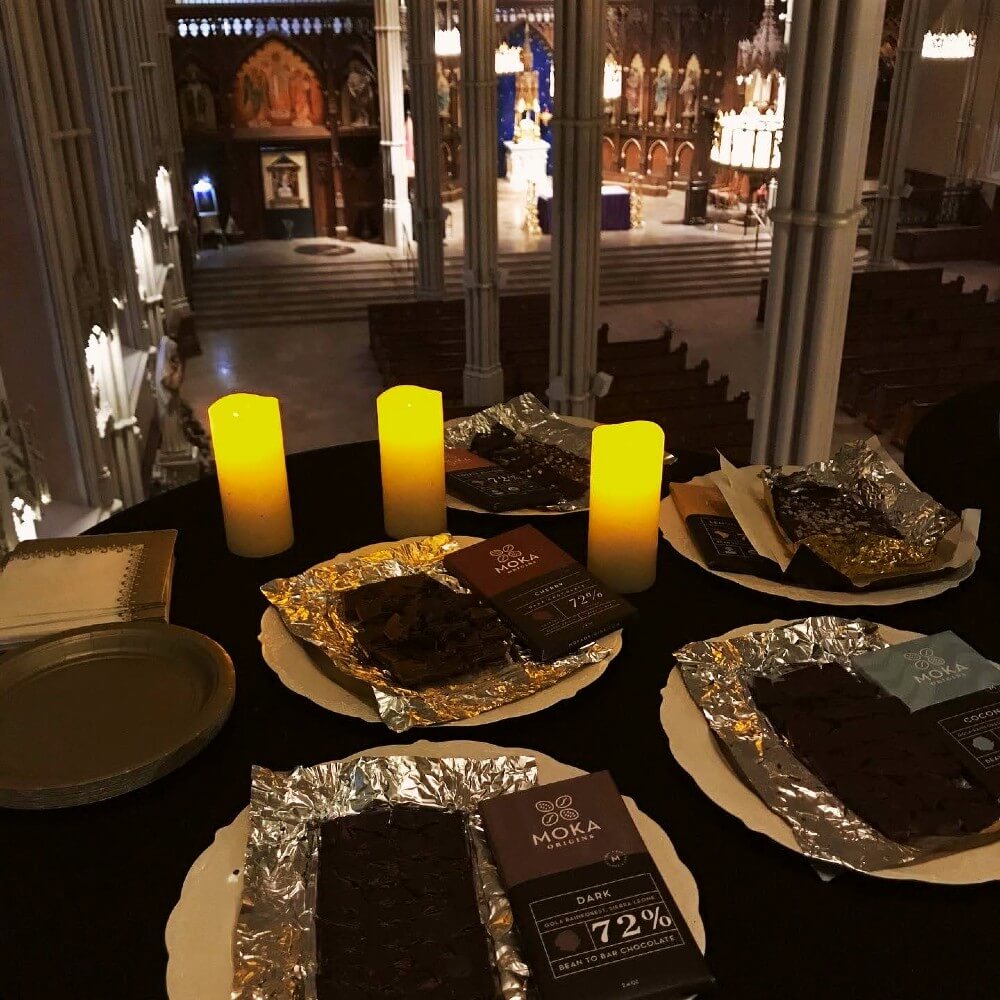 Thank you to everyone who came and made this for a magical evening! We look forward to seeing you back in the loft and at our events once things get back to normal. For now, stay healthy and safe. Be sure to Like and Follow us at @erbenorgan and sign up to our newsletter at http://bit.ly/erbenemail
Learn more about the 1868 Henry Erben pipe organ, one of the most important historic instruments in the nation.
Support Friends of the Erben Organ with a donation.